Wilder Botanics Tea Infusion Cold & Flu
This delicious organic infusion helps to support you
through colds or flu whatever the time of year.
This blend on the Wilder-Botanics shelf close to hand
in all seasons whenever anyone feels the onset of a cold
or in the high pollen months to help ease the symptoms of Hay fever.
These herbs work in synergy to help prevent & bring relief.
Organic Peppermint : Clearing & calming
Peppermint helps to ward off colds and flu as well
as helping to allay the symptoms such as a stuffy nose and sore throat.
Organic Yarrow: Relaxing & soothing
Yarrow the healing herb was traditionally used along with peppermint
and elderflower to break a fever .
It works well with the bodies vital energy helping to rebalance.
Organic Elderflower: Cleansing & supporting
This nourishing heady scented flower taken as a hot infusion
in synergy with yarrow and peppermint helps to relieve the body of any toxins
and acts as a beneficial decongestant.
Organic Cinnamon: Warming & digestive
To add warmth to a weak digestive system.
Just a little organic Bay: Tonic & antibacterial
Bay leaves help to relieve congestion and support immunity.
Ingredients:
Peppermint Mentha piperita,
Yarrow Achillea millefolium,
Elderflower Sambacus, Cinnamon Cinnamomum zeylanicum,
Bay Laurus nobilis.
***
Dieser köstliche Bio-Aufguss hilft, Sie zu unterstützen
durch Erkältungen oder Grippe, egal zu welcher Jahreszeit.
Diese Mischung im Wilder-Botanics-Regal griffbereit
zu allen Jahreszeiten, wann immer jemand den Beginn einer Erkältung spürt
oder in den pollenreichen Monaten, um die Symptome von Heuschnupfen zu lindern.
Diese Kräuter arbeiten in Synergie, um zu helfen, vorzubeugen und Linderung zu bringen.
Bio-Pfefferminze : Klärend & beruhigend
Pfefferminze hilft, Erkältungen und Grippe abzuwehren sowie
Erkältungen und Grippe abzuwehren sowie die Symptome wie eine verstopfte Nase und Halsschmerzen zu lindern.
Bio-Schafgarbe: Entspannend & beruhigend
Das Heilkraut Schafgarbe wurde traditionell zusammen mit Pfefferminze
und Holunderblüten zur Fiebersenkung verwendet.
Es arbeitet gut mit der Lebensenergie des Körpers zusammen und hilft, das Gleichgewicht wiederherzustellen.
Bio-Holunderblüte: Reinigend & unterstützend
Diese nährende, stark duftende Blume wird als heißer Aufguss
in Synergie mit Schafgarbe und Pfefferminze hilft, den Körper von Giftstoffen zu befreien
und wirkt wohltuend abschwellend.
Bio-Zimt: Wärmend & verdauungsfördernd
Zur Erwärmung eines schwachen Verdauungssystems.
Ein wenig Bio-Lorbeer: Tonisch & antibakteriell
Lorbeerblätter helfen, Stauungen zu lösen und die Immunität zu unterstützen.
Zutaten:
Pfefferminz Mentha piperita,
Schafgarbe Achillea millefolium,
Holunderblüte Sambacus, Zimt Cinnamomum zeylanicum,
Lorbeer Laurus nobilis.
Brand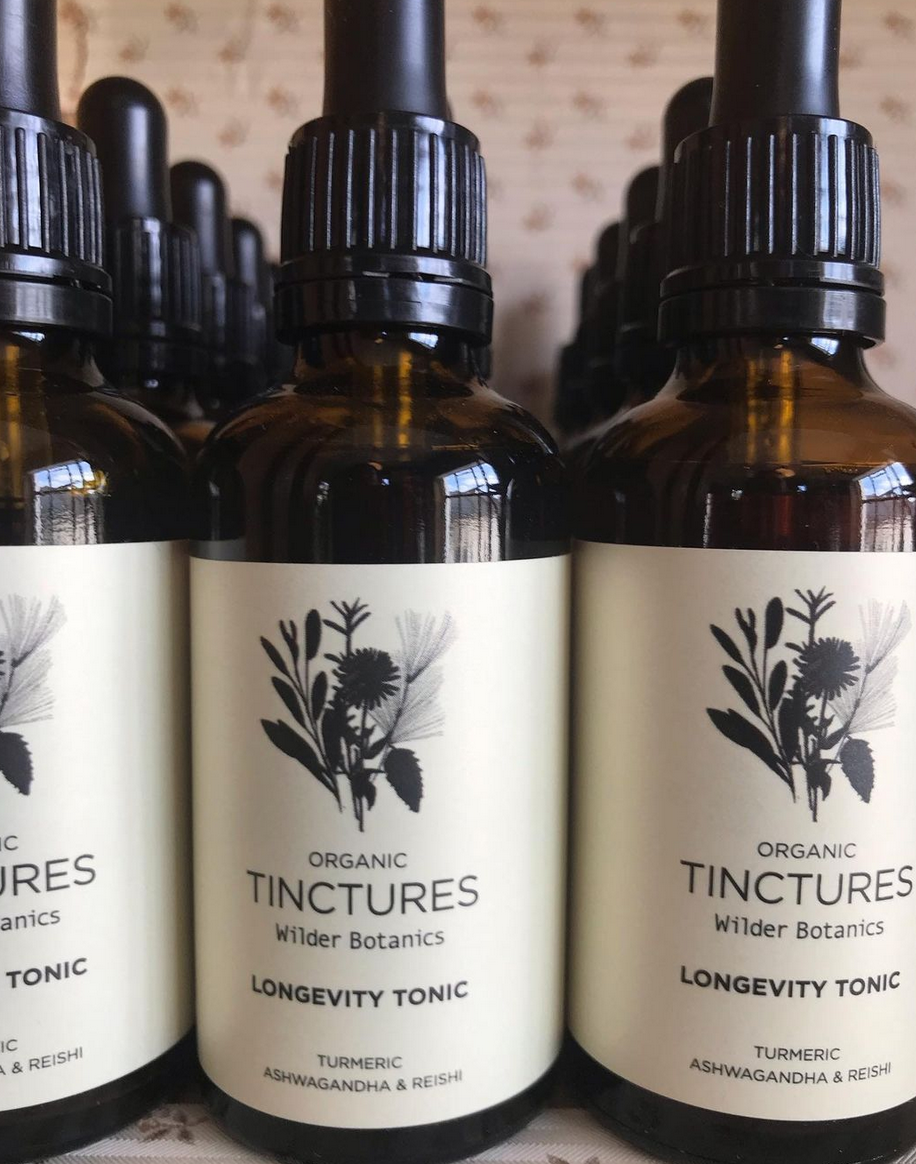 Wilder Botanics
(EN) At Wilder they have a heartfelt love of herbs. The products are created from the finest organic wild crafted energetic ingredients, completely sustainable and recyclable. There are no chemicals or preservatives, just pure natural products for your body . All Wilder products are lovingly hand blended in small batches and we're passionate about every bottled product . A family run business a husband and wife team working together with awareness, on a journey with so many ideas for loving self care that is Wilder. (DE) Wilder lieben Kräuter. Die Produkte werden aus den feinsten organischen, wilden, handwerklich hergestellten, energetischen Zutaten hergestellt, die vollständig nachhaltig und wiederverwertbar sind. Es gibt keine Chemikalien oder Konservierungsstoffe, nur reine Naturprodukte für Ihren Körper. Alle Wilder-Produkte werden in kleinen Chargen liebevoll von Hand gemischt, und jedes Produkt in der Flasche ist unsere Leidenschaft. Ein Familienunternehmen, ein Team von Mann und Frau, das bewusst zusammenarbeitet, auf einer Reise mit so vielen Ideen für liebevolle Selbstpflege, das ist Wilder.