Wallace#Sewell Tokyo - Trifle Scarf
This fresh and dynamic design
features layers of graphic patterns,
including geometric chevrons and linear pinstripes.
These are intersected with horizontal bands of
complementary colours, to create a striking scarf.
100% Merino Lambswool
21cm x 172cm.

Dieses frische und dynamische Design
weist Schichten grafischer Muster auf,
einschließlich geometrischer Chevrons und linearer Nadelstreifen.
Diese werden mit horizontalen Bändern von
Komplementärfarben, um einen auffälligen Schal zu schaffen.
100% Merino-Lammwolle
21cm x 172cm.
Brand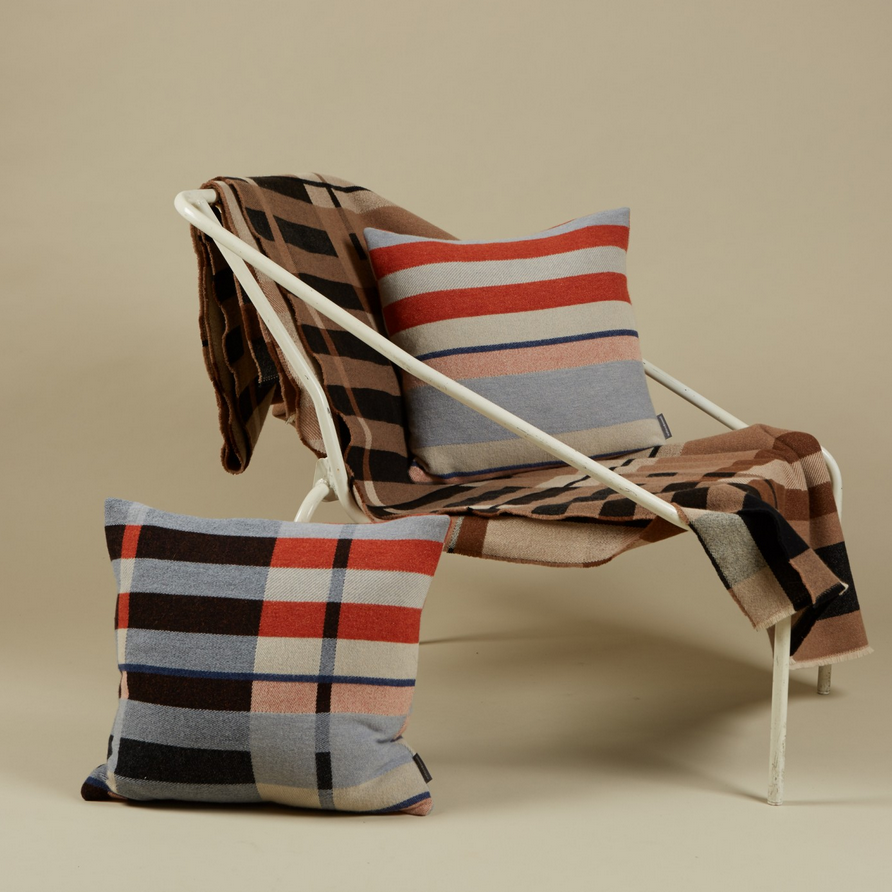 Wallace#Sewell
Das in Großbritannien ansässige Designstudio Wallace#Sewell wurde 1990 von Harriet Wallace-Jones und Emma Sewell gegründet, nachdem beide am Royal College of Art ihren Abschluss gemacht hatten. Ihr vielfältiges Portfolio umfasst unter anderem Schals für das Tate sowie Entwürfe für Moquette-Stoffe für die Sitze der Londoner Tube. Als sie 1992 zum ersten Mal ausstellten, erregten ihre Arbeiten viel Begeisterung und Interesse, insbesondere bei Barney's New York. Dieses progressive Studio aus London und Dorset, steht für gewebte Exzellenz und Originalität.
EN: The UK-based design studio Wallace#Sewell was founded in 1990 by Harriet Wallace-Jones and Emma Sewell after graduating from the Royal College of Art. Their diverse portfolio includes scarves for the Tate and designs for moquette fabrics for the London Tube seats. When they exhibited for the first time in 1992, their work generated much enthusiasm and interest, especially at Barney's New York. This progressive studio from London and Dorset stands for woven excellence and originality.