Mississippi Records - Various - Six Feet Under LP
Niedriger Bestand
SKU
EJ.007.VA.SIX.FEET.UNDER
Back in print!!! A compilation of obscure American country, hillbilly & rock n roll tunes from the late 50s and early 60s, favoring the rough, raw and echoey/jittery side of things. For fans of Lee Hazlewood, Link Wray, Wanda Jackson, The Cramps, Sun Records, etc. Recommended for those long nights of soul searching, spirit journeys, drinking, weeping, rambling. Titles include "Willie Joe" by Mystery Trio, "Dark Mood" by Bartlett Brothers & The Country Paupers, "Kentucky Fandango" by JP Dunn, "Misery" by Jacky Lee, "A Woman's Mind" by Jimmy Merrill, "Ghost Train" by Electro Tones, and "If You Love Me" by Johnny Fortune. Includes new liner notes! Co-released with Lost Train Records.
Brand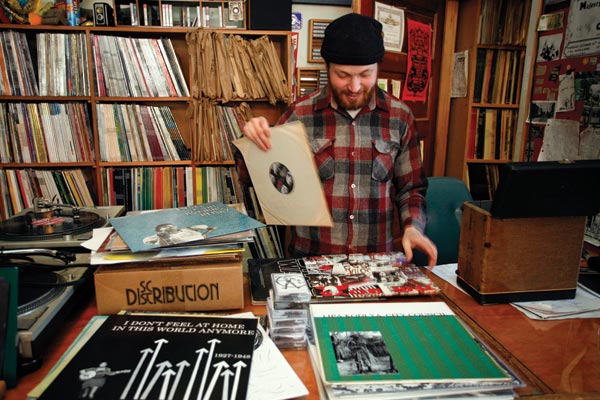 Mississippi Records
Selber waren wir leider noch nie bei Mississippi Records aber das Label hat sich in den letzten 12 Jahren ein Namen gemacht durch Veröffentlichungen von obskuren Raritäten, wunderbaren Blues & Folk Reissues und sensationellen Mix-Kasetten. Allesamt mit den grossartigsten Covers überhaupt. Mississippi Records-Releases werden nur auf Vinyl und oft in kleinsten Stückzahlen veröffentlicht.
EN: Unfortunately we have never been there ourselves at Mississippi Records but the label has made a name for itself over the past 12 years with releases of obscure rarities, wonderful Blues & Folk Reissues and sensational mix tapes. All with the greatest covers ever. Mississippi Records are released on vinyl only and often in small quantities.