True Story Of Abner Jay LP
SKU
MR036.ABNER.JAY.TRUE.STORY

Abner Jay
True Story Of Abner Jay
Mississippi Records
MR036
The semi-legal/semi-bootleg label Mississippi Records released this collection from raconteur and one-man-band troubadour Abner Jay. Songs such as "Cocaine" and "Vietnam" are equal parts protest folk, country-blues ballads, and outsider treatises. Jay sings his hard-times tales with deep soul and the haunted lilt inherent to men of vision. The songs are all stomped out by Jay and Jay alone—on electric banjo, harmonica, and bass drum—and illuminate both the artist's pure talent and his strikingly idiosyncratic aesthetic. THE TRUE STORY OF is about as fine a collection as one could hope for from this nearly forgotten American oddity.
Brand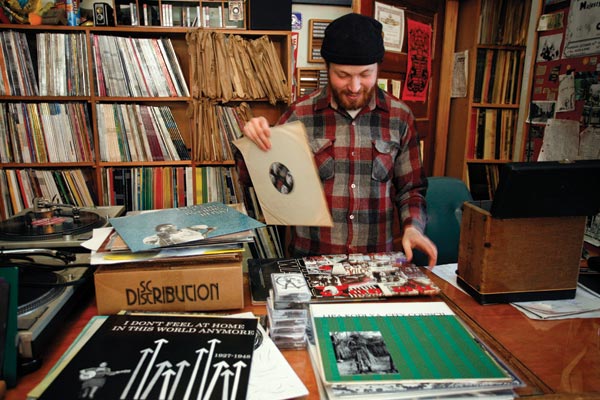 Mississippi Records
Selber waren wir leider noch nie bei Mississippi Records aber das Label hat sich in den letzten 12 Jahren ein Namen gemacht durch Veröffentlichungen von obskuren Raritäten, wunderbaren Blues & Folk Reissues und sensationellen Mix-Kasetten. Allesamt mit den grossartigsten Covers überhaupt. Mississippi Records-Releases werden nur auf Vinyl und oft in kleinsten Stückzahlen veröffentlicht.
EN: Unfortunately we have never been there ourselves at Mississippi Records but the label has made a name for itself over the past 12 years with releases of obscure rarities, wonderful Blues & Folk Reissues and sensational mix tapes. All with the greatest covers ever. Mississippi Records are released on vinyl only and often in small quantities.