Tewolde Redda - Eritrea's Guitar Pioneer LP
SKU
DS041.TEWOLDE.REDDA.ERITREAS.G

From Asmara, Eritrea (formerly Ethiopia) Tewolde Redda revolutionized the sounds of traditional Eritrean music by amplifying his kirar, playing his Eko electric guitar, and recording six singles in the first part of the 1970's. Including the first Eritrean songs to use a horn section, traditional songs reworked into his new sound, and originals influenced by radio broadcasts from the United States military base in Asmara, Kagnew Station, these ten songs originally released on the Philips, Amha, and Yared labels as 45's show off his talents with stringed instruments, a talented back up band, and often the hand clapped beat shifting into double time near the song's end. Tewolde's thick, deep voice sings songs of love over somber and joyous tunes. Comes in a "tip-on" sleeve with extensive liner notes, lyrical translations, and unpublished photos. A co-release with Mitmitta Musika of Addis Abeba, Ethiopia.
Brand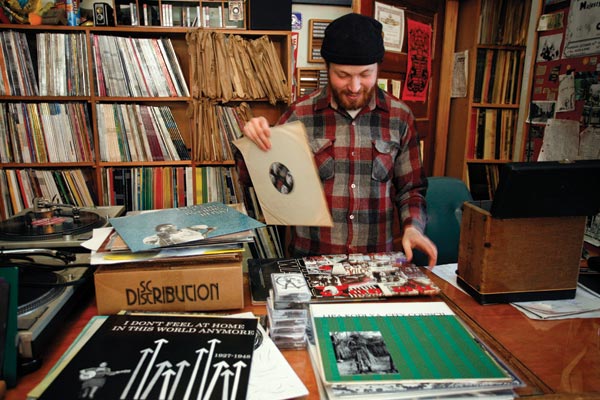 Mississippi Records
Selber waren wir leider noch nie bei Mississippi Records aber das Label hat sich in den letzten 12 Jahren ein Namen gemacht durch Veröffentlichungen von obskuren Raritäten, wunderbaren Blues & Folk Reissues und sensationellen Mix-Kasetten. Allesamt mit den grossartigsten Covers überhaupt. Mississippi Records-Releases werden nur auf Vinyl und oft in kleinsten Stückzahlen veröffentlicht.
EN: Unfortunately we have never been there ourselves at Mississippi Records but the label has made a name for itself over the past 12 years with releases of obscure rarities, wonderful Blues & Folk Reissues and sensational mix tapes. All with the greatest covers ever. Mississippi Records are released on vinyl only and often in small quantities.