Swordfish Friend Crosley Vinyl Cleaning Kit
This handcrafted Crosley Record Cleaning Kit come complete with a felt brush and record cleaning solution beautifully encased in a hand rubbed wood compartment will help keep dust, lint, and even small amounts of oil from building up on both vintage and new albums. Cleaning your treasured vinyls has never been easier. Cleaning will also help extend the life of both the album and the turntable needle. Extend the life of your valuable vinyl collection! Hand-rubbed oak wood finish!
Brand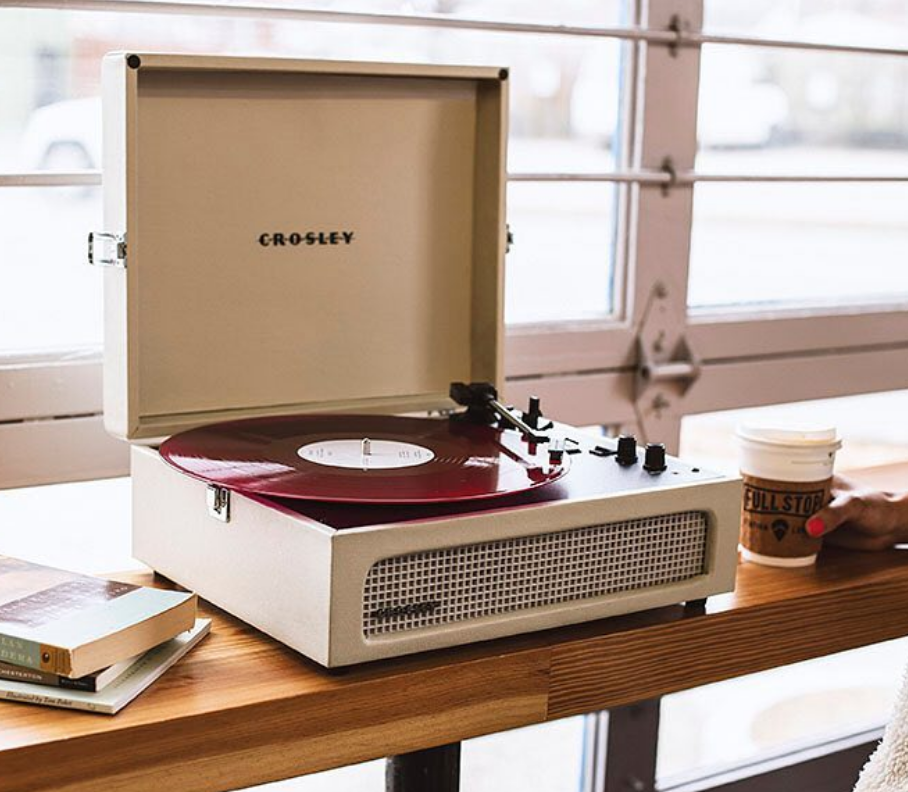 Crosley Radio
DON'T BLEND IN. They get their moniker from Powel Crosley, a pretty radical guy from the 1920s who knew music was for the people and created a radio for everyone.  In keeping with his tradition and entrepreneurial spirit, they decided the vinyl experience was also for everyone. The first turntable was released in 1992, when CDs were still king.  Naturally, everyone thought they were nuts. But now, after over 30 years of bringing stylish music to the people, they're one of the biggest manufacturers and trendsetters of the new-millennium Vinyl Resurgence.
AMPLIFY YOUR STYLE. This is their mantra. Expression is a part of everything they do, not bound by time or age.  From art to clothing to spaces, even the things we share on the internet are all part of our worldview. Why should music be any different?  Colorful and fun, sleek and modern, funky and eclectic: there's a Crosley for everyone.
BE SEEN. BE HEARD. Crosley is stepping up to a new stage. They're listening to music, to the world, and they're listening to you. Taking cues from awesome feedback from music lovers everywhere, Crosley is taking on the future with a heart of adventure. With the evolution of the C-series, they've turned a new side, and the needle's ready to drop. Tune in, it's going to be a wild ride.