Filippa K Silk Print Dress
SKU
22174.SILK.PRINT.DRESS_Black
Sale
CHF 89.90
Preis
CHF 289.00

Kitchener Final Sale Product.
This product is from a previous season and won't be restocked.
Kitchener Final Sale is like treasure hunting.
Brand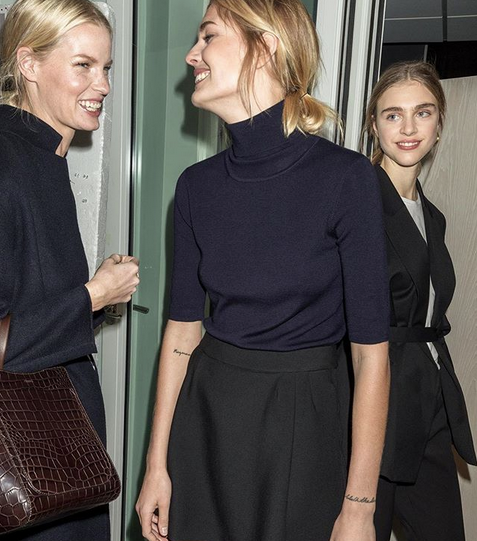 Filippa K
Neben H&M, Ikea und ABBA gehört das Modelabel Filippa K mit zu den bekanntesten Exporten aus Schweden. Zu verdanken ist der weltweite Erfolg der Kreativdirektorin Filippa Knutsson, die ihr Modehaus 1993 zusammen mit einem Geschäftspartner gegründet hatte. Selber aus einer traditionellen Textilfamilie stammend, ging die in London zur Designerin ausgebildete Knutsson von Beginn weg ihren eigenen modischen Weg. Und machte bald schon mit ihrer zeitlosen Mode für Frau und Mann auf sich aufmerksam. Bei Filippa K findet man nicht nur schöne Basicteile, coole Businessoutfits, sondern auch immer wieder schön verspielte, gemusterte Lieblingsstücke.