John Smedley Brock V Neck Blue
Kitchener Final Sale Product.
This product is from a previous season and won't be restocked.
Kitchener Final Sale is like treasure hunting.
Brand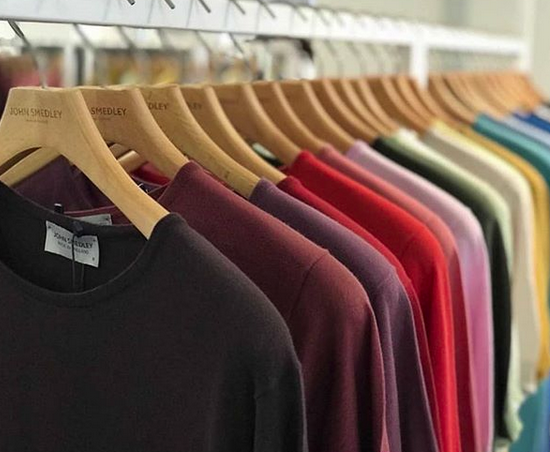 John Smedley
Die industrielle Revolution befindet sich noch in Kinderschuhen als John Smedley in einer Fabrik in Lea Mills, Derbyshire beginnt einfache Textilien herzustellen und Baumwolle zu spinnen. Im Jahr 1824 dann der Quantensprung zur ersten komplexen Textilie – mit der Strickmaschine entsteht ein Original, welches seit fast 200 Jahren die Modebranche erobert. Set dem Anfang des 20. Jahrhunderts die ersten grossen Exporte und ab den 50er und 60er Jahren tragen Grössen wie Marilyn Monroe, Audrey Hepburn und den Beatles John Smedley's Stücke. Ab 1980 liessen dann britische Modegrössen wie Dame Vivienne Westwood und Sir Paul Smith ihre Strickwaren bei John Smedley produzieren. Ein Original, welches sogar einige der ganz Grossen überdauert hat.
EN: The industrial revolution is still in its infancy when John Smedley starts manufacturing simple textiles and spinning cotton in a factory in Lea Mills, Derbyshire. In 1824 the quantum leap to the first complex textile - with the knitting machine an orginal is born, which has been dominating the fashion industry for nearly 200 years. At the beginning of the 20th century, the first big exports were made and in the 50s and 60s, big names such as Marilyn Monroe, Audrey Hepburn and the Beatles were wearing John Smedley's creations. By 1980, British fashion giants such as Dame Vivienne Westwood and Sir Paul Smith had their knitwear produced by John Smedley. An original that has outlived even some of the very great ones.