Sugai World - Earphone Buddy BLACK CAT
Niedriger Bestand
SKU
SW.EB.EARPHONE.BUDDY__KNBLACKCAT
---
Sustainable
Small Producer
4 × 7.7 x 0.1cm
Material:Natural Fiber Paper
Made in Japan
For washi tape 15mm×10m
-Material:Naturfaserpapier
Hergestellt in Japan
Für Washi-Tape 15mm×10m
Earphone Buddy is an animal shaped cable holder
which keeps your earphones tidy, never to be tangled again.
Made of eco-friendly fiber paper,
the Earphone Buddy is a lovely gift for yourself,
friends, or family.
(1) You can use this to adjust the cable length while in use.
(2) It's light-weight (2 grams), so it can be used comfortably while listening.
(3) The animal's feet are shaped like a hook
allowing you to hang it on the edge of a shelf or table.
***
Earphone Buddy ist ein Kabelhalter in Tierform
der Ihre Kopfhörer ordentlich hält, damit sie sich nie wieder verheddern.
Hergestellt aus umweltfreundlichem Faserpapier,
ist der Earphone Buddy ein schönes Geschenk für sich selbst,
Freunde oder die Familie.
(1) Sie können damit die Kabellänge während des Gebrauchs einstellen.
(2) Es ist leicht (2 Gramm), so dass es bequem beim Hören verwendet werden kann.
(3) Die Füße des Tieres sind wie ein Haken geformt,
so dass Sie es an die Kante eines Regals oder Tisches hängen können.
Brand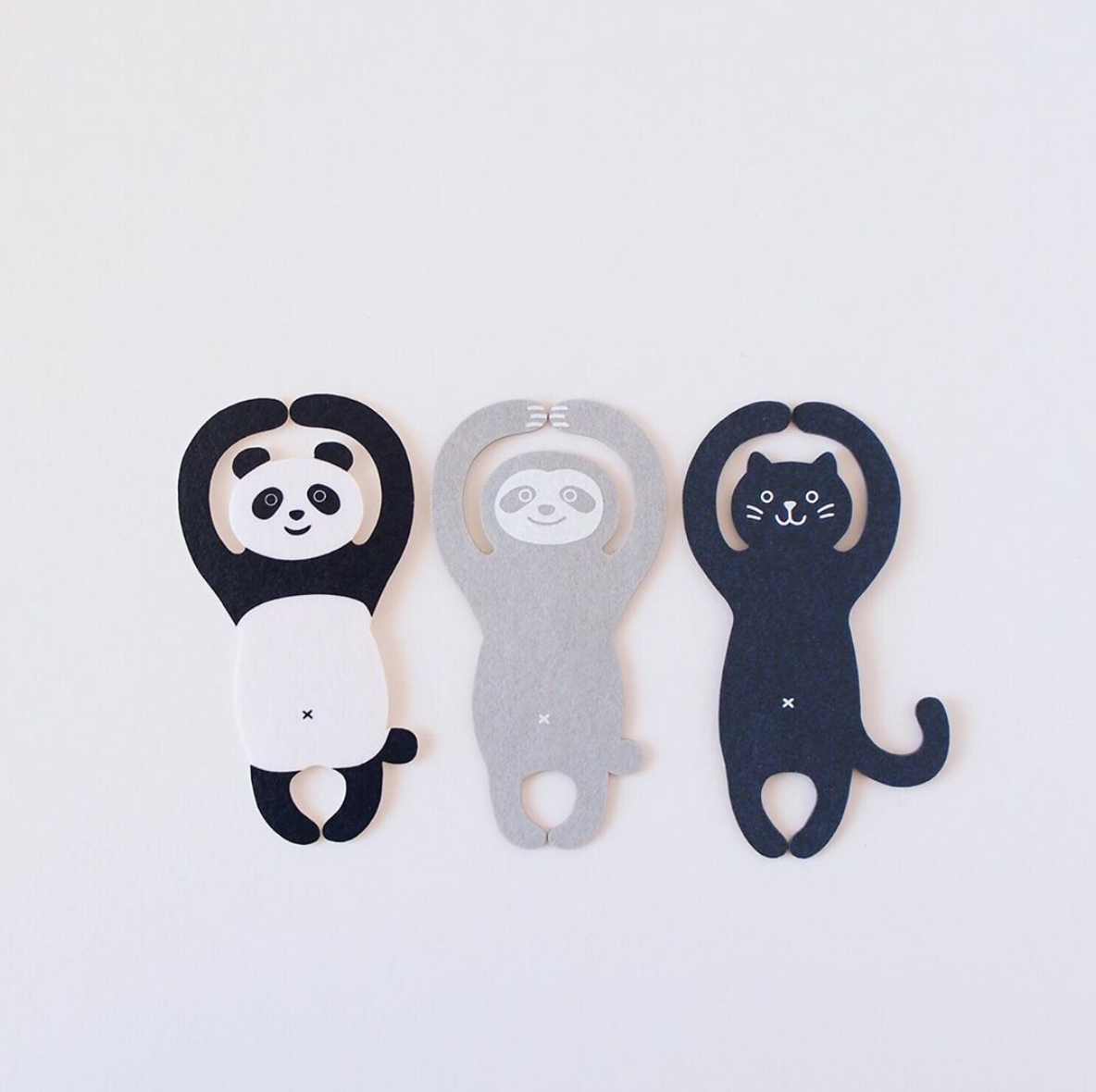 Sugai World
SUGAI WORLD, founded in 2011 in Tokyo, is a design gift maker with a playful attitude. Its history began with a fun sticky note called Mustache-it, a mustache-shaped sticky note. Our playful products are now sold at lifestyle shops, museum stores, and similar shops around the world. Our products are proudly made in Japan using eco-friendly materials. Enjoy SUGAI WORLD with a playful and happy attitude!
Q.1 What is SUGAI WORLD ?
We are a Tokyo based company that creates and manufactures "happy design" gifts. We plan and design all of our products and partner with Japanese manufacturers to help produce them. We are committed to creating unique and playful products for the gift and stationery markets. We manufacture our products from eco-friendly materials whenever possible.
Q.3 What is the purpose of SUGAI WORLD products?
People in Japan work long hours in small spaces. Through our products, we hope to make their workday happier and more productive. We want to bring this same concept to the rest of the globe, too. Our mission is to "provide imagination and dreams to the world."
Q.4 What is the dream of SUGAI WORLD?
To communicate with people through our products, which we believe will contribute to a more peaceful world.