The Millionaire: Best-seller vibrator
Did you know more than 50% of women use vibrators? This best-seller vibrator is the perfect pick to know what the fuss is all about. Very discreet, it is perfectly shaped to bring you luxurious moments of deep satisfaction. Start with a gentle intimate massage It soft rounded head creates a lovely touch on the clitoris and gives you with an irresistible clitoral stimulation. You can also apply it on the labia to massage them. Take your time to savour the sensations! Explore your inner self Insert its gentle and perfectly fitting shape and play with the speeds and modes to take you to a satisfying destination. But don't forget to enjoy the ride! 12,8cm x 3cm Smooth Silicone / Kryogen poliertes Silikon aus Japan für ein sinnliches Erlebnis. 4 Speeds, 2 Pulsation Modes Super Silent - less than 40dB / Weniger als 40 dB Phtalate Free 100% Waterproof AAA Battery for 4 hours of fun Ein klassischer Vibrator zur inneren Stimulation mit einer perfekt designten Form, die Geschlechtsverkehr imitiert. Kann auch zur Stimulation der Klitoris verwendet werden. Für Frauen, die klitoral und vaginal stimuliert werden möchten und nach einem vielseitigen Produkt suchen. Tipp 1: Trage den runden Kopf des Millionärs auf deine Klitoris auf für einen schönen Aufbau. Tipp 2: Bewege die Dinge auf das nächste Level und erkunde die Wunder des vaginalen Orgasmus durch Spielen mit den Geschwindigkeiten und 2 Pulsationsmodi. Zögern Sie nicht, etwas Gleitmittel zum Intensivieren hinzuzufügen!
Brand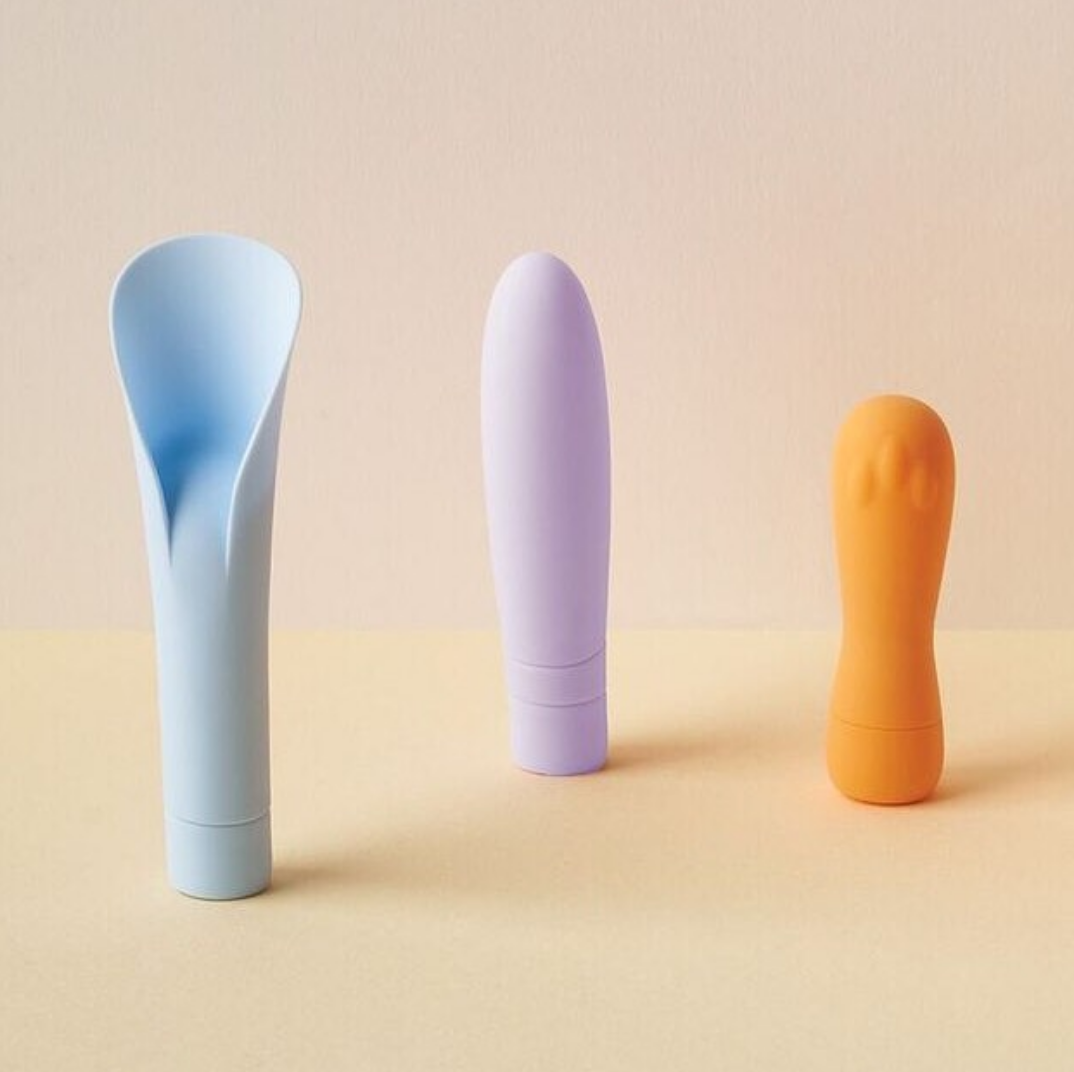 SmileMakers
One rainy weekend in April 2002, the co-founder felt adventurous and walked into a sex shop to buy a vibrator, but was truly disappointed.
Why was everything so tasteless and offensive? It felt unfair to women. They studied the market and were amazed – in the UK, there are more women who have a vibrator at home, than households with a dishwasher.
Elsewhere, 50% of women use vibrators and two thirds of the rest want to try. They also discovered that 80% of women experience pain during sex due to vaginal dryness, but less than 4% like the traditional lubricants available.
Two simple facts became evident; first, demand for sexual wellbeing products is universal and second, the shopping environment, product design and quality were alarmingly unappealing the world over. No brand was speaking respectfully to women.
They left their safe careers, decided to make a difference and in 2013, Smile Makers was launched. The idea was simple – the best product experience, a brand that women can love, promoted and sold in everyday environments.