Smile Makers The Frenchman: Super soft oral sex vibrator
Did you know the clitoris embeds 8,000 nerve endings, making it super sensitive? This delicate oral sex vibrator mimics the gentle touch you get from a tongue on your pleasure spots. Ideally combine it with a lubricant for an even more realistic experience. A soft and flexible tongue vibrator, the Frenchman is the perfect sensual toy to recreate oral sex sensation. Add some light lubricant to its tip and stroke the clitoris and the labia with it. Play with the speeds and the pulsation mode to make it even more interesting. 14.6 cm x 3 cm A Smooth operator - Cryogenically polished silicone A Speed for every mood - 4 speeds and one pulsation mode A discreet Sex Toy - Less than 40dB 100% Phtalate Free - Body safe 100% Waterproof - very easy to clean One AAA battery for 4 hours of fun (not included) Ein wirklich einzigartiges, sinnliches Spielzeug für das Vorspiel. 'The Frenchmen' ist das perfekte Accessoire, um erogene Zonen zu entdecken und zu stimulieren. Eine zarte und unglaublich glatte vibrierende Zunge für das Solo- oder das Vorspiel mit dem Partner zu verbessern. Für Frauen, die zart gestreichelt werden möchten, um die erogene Zonen zu stimulieren. Kann alleine oder mit dem Partner verwendet werden. Ideal für Frauen, die Oralsex genießen. Idealerweise mit einem leichten Gleitmittel kombinieren. Das Material ist aus dem weichesten Silikon gemacht. Tipp 1: Für die besonders intensive Erfahrung, ein leichtes Gleitmittel auf die Spitze des Vibrators auftragen und sich damit streicheln. Spielen Sie dabei mit den Geschwindigkeiten und dem Pulsationsmodus! Tipp 2: Für neue Dimensionen beim Vorspiel, benutzen Sie 'The Frenchmen', um die erogenen Zonen des anderen zu erkunden. Denn dann hat man zwei Hände und zwei Zungen, um einander zu überraschen und zu erfreuen! Mit 4 Geschwindigkeitsstufen und 1 Pulsiermodus, finden Sie Ihre richtige Einstellung.
Brand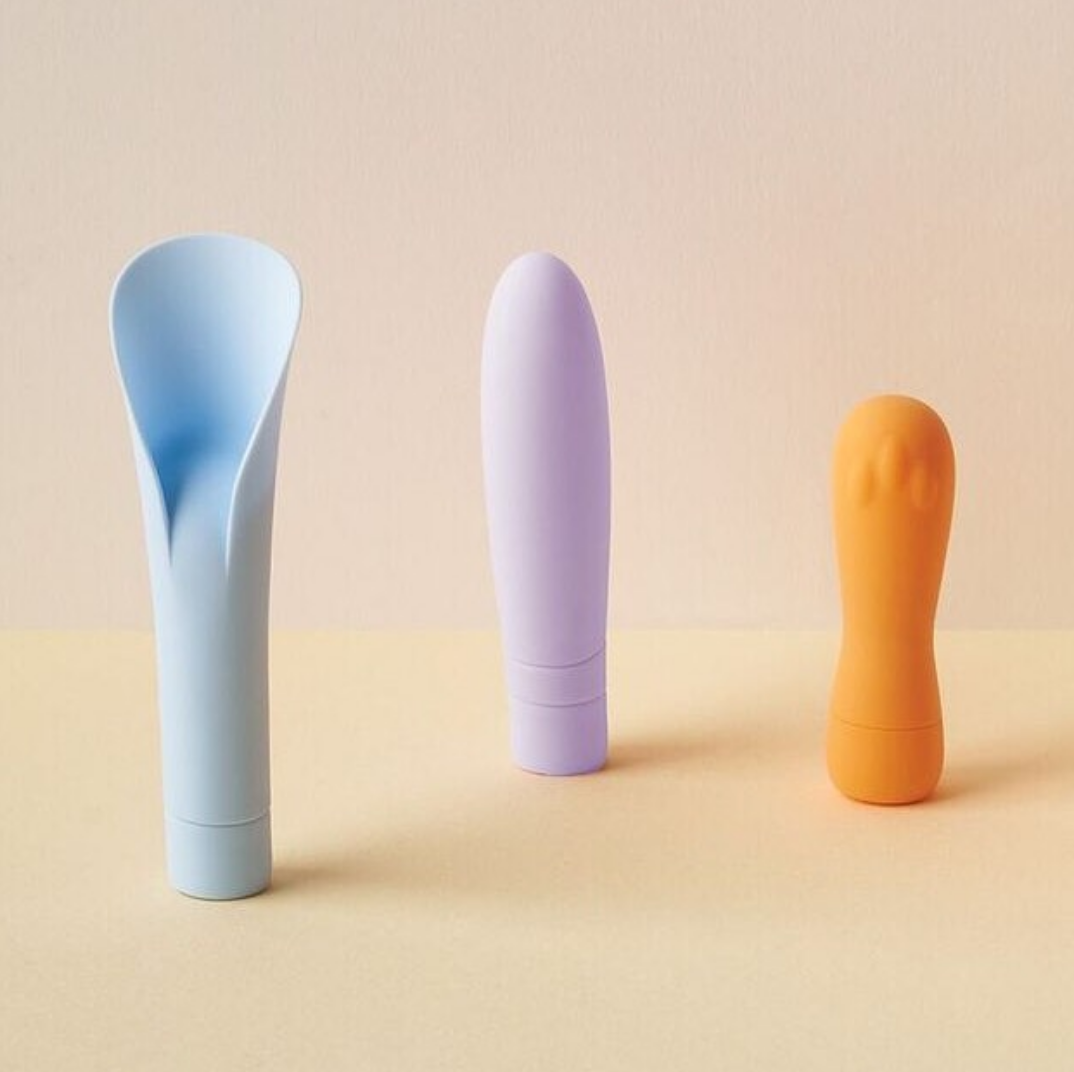 SmileMakers
One rainy weekend in April 2002, the co-founder felt adventurous and walked into a sex shop to buy a vibrator, but was truly disappointed.
Why was everything so tasteless and offensive? It felt unfair to women. They studied the market and were amazed – in the UK, there are more women who have a vibrator at home, than households with a dishwasher.
Elsewhere, 50% of women use vibrators and two thirds of the rest want to try. They also discovered that 80% of women experience pain during sex due to vaginal dryness, but less than 4% like the traditional lubricants available.
Two simple facts became evident; first, demand for sexual wellbeing products is universal and second, the shopping environment, product design and quality were alarmingly unappealing the world over. No brand was speaking respectfully to women.
They left their safe careers, decided to make a difference and in 2013, Smile Makers was launched. The idea was simple – the best product experience, a brand that women can love, promoted and sold in everyday environments.