Smile Makers The Fireman: Clitoral vibrator for vulva fun
Did you know the stimulation of the labia can lead to more intense orgasms? This rounded-nose and flame-shaped clitorial vibrator extends the vibe from the clot nub to your intimate lips and bring you a unique sensorial experience. Get ready to melt! Most clitorial vibrators offer either a very laser-focus stimulation on the clitoris or an overall pressure on the whole vulva area. The Fireman combines both to bring you a mind-blowing experience! Apply the tip of your clitoris, and the flame over the vulva area, and experiment with its 4 speeds and 2 pulsation modes! Size 14cm x 3cm 100% Phtalate Free - Body safe 100% Waterproof - very easy to clean One AAA battery for 4 hours of fun (not included) Der 'Fireman' ist ein Klitorisvibrator mit einem einzigartigen Design für eine erweiterte Stimulation. Die abgerundete Nase sorgt für eine gezielte Stimulation der Klitoris, während die "weichen Flammen" für zusätzlichen Genuss die Schamlippen streicheln. Für Frauen, die die Stimulation der Klitoris genießen. Ideal für das Solovergnügen oder im Zusammenspiel. In Kombination mit den luxuriösen Gleitmitteln von Smile Makers ein noch sinnlicheres Erlebnis. Tipp 1: Wenn Sie nach einem Orgasmus mit 'The Firemen' in die zweite Runde gehen wollen, heben Sie die Nase von der Klitoris, während Sie die Flamme auf den Schamlippen aufrechterhalten, um die Erregung aufrechtzuerhalten. Wenn du dich bereit fühlst, trage die Nase des Feuerwehrmannes auf deine Klitoris auf und genieße... Tipp 2: Mit dem Partner läßt er sich als Vorspiel und als Ergänzung zum penetrativen Sex benutzen: ja , Stimulation der Klitoris ist ein Muss auf dem Weg zum großen O. Also, bitten Sie Ihren Partner, 'The Firemen' beim penetrativen Sex zu benutzen. Die zusätzliche Stimulation helfen, schneller dorthin zu kommen ... und stärker! Mit 4 Geschwindigkeitsstufen und 2 Pulsiermodi, finden Sie Ihre richtige Einstellung.
Brand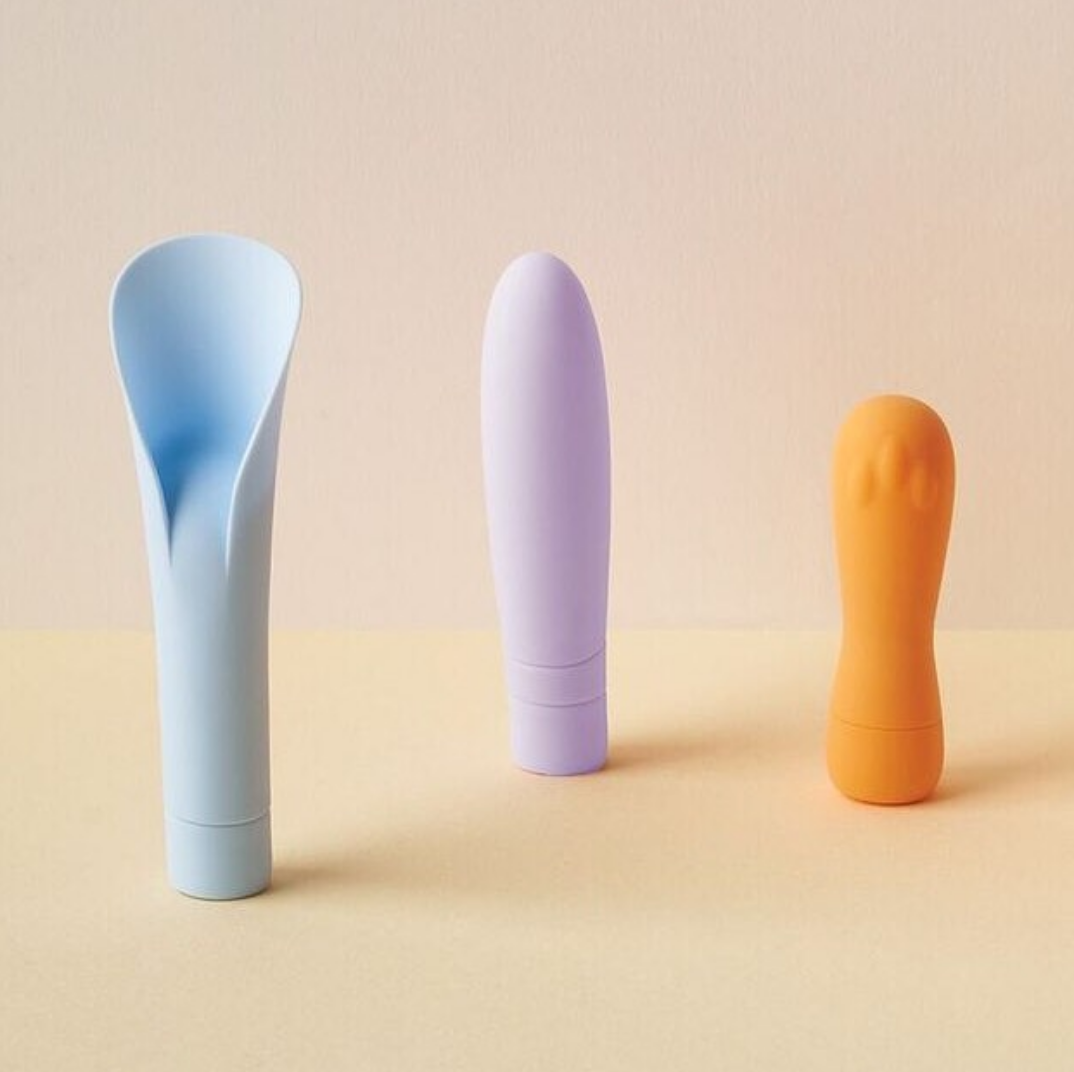 SmileMakers
One rainy weekend in April 2002, the co-founder felt adventurous and walked into a sex shop to buy a vibrator, but was truly disappointed.
Why was everything so tasteless and offensive? It felt unfair to women. They studied the market and were amazed – in the UK, there are more women who have a vibrator at home, than households with a dishwasher.
Elsewhere, 50% of women use vibrators and two thirds of the rest want to try. They also discovered that 80% of women experience pain during sex due to vaginal dryness, but less than 4% like the traditional lubricants available.
Two simple facts became evident; first, demand for sexual wellbeing products is universal and second, the shopping environment, product design and quality were alarmingly unappealing the world over. No brand was speaking respectfully to women.
They left their safe careers, decided to make a difference and in 2013, Smile Makers was launched. The idea was simple – the best product experience, a brand that women can love, promoted and sold in everyday environments.