Smile Makers The Tennis Coach: Intense G-Spot Vibrator
14.6 x 3cm
Internal Vibrator, Precise Stimulation, G-Spot Massager
-Interner Vibrator, Präzise Stimulation, G-Punkt-Massagegerät
Did you know what we call G-spot is actually a zone on the front wall of the vagina,
where the internal structure of the clitoris touches the vagina?
The G-spot vibrator's rounded head is perfectly shaped to provide a focused stimulation
of that zone and bring you an orgasmic experience.
The Tennis Coach may be a G-spot vibrator, but it does not mean you have to rush your way in!
You can start by applying its rounded head on the clitoris glans,
using speed 1 then speed 2 for a gentle build up.
You can also massage the labia around the vagina.
-Smooth Silicone
-4 Speeds, 2 Pulsation modes
-A Discreet sex toy
- less than 40dB
- Body Safe 100% Waterproof
- very easy to clean
- AAA Battery for 4 hours of fun (not included)
***
Wussten Sie, dass das, was wir G-Punkt nennen, eigentlich eine Zone an der Vorderwand der Vagina ist,
wo die innere Struktur der Klitoris die Vagina berührt?
Der abgerundete Kopf des G-Punkt-Vibrators ist perfekt geformt, um eine gezielte Stimulation
dieser Zone zu stimulieren und Ihnen ein orgasmisches Erlebnis zu bescheren.
Der Tennis Coach ist zwar ein G-Punkt-Vibrator, aber das bedeutet nicht, dass Sie sich hineinstürzen müssen!
Sie können damit beginnen, den abgerundeten Kopf auf die Klitoris zu setzen,
Verwenden Sie zunächst Stufe 1 und dann Stufe 2 für einen sanften Anstieg.
Sie können auch die Schamlippen rund um die Vagina massieren.
-Glattes Silikon
-4 Geschwindigkeiten, 2 Pulsationsmodi
-Ein diskretes Sexspielzeug
- weniger als 40dB
- Body Safe 100% Wasserdicht
- sehr leicht zu reinigen
- AAA Batterie für 4 Stunden Spaß (nicht enthalten)
Brand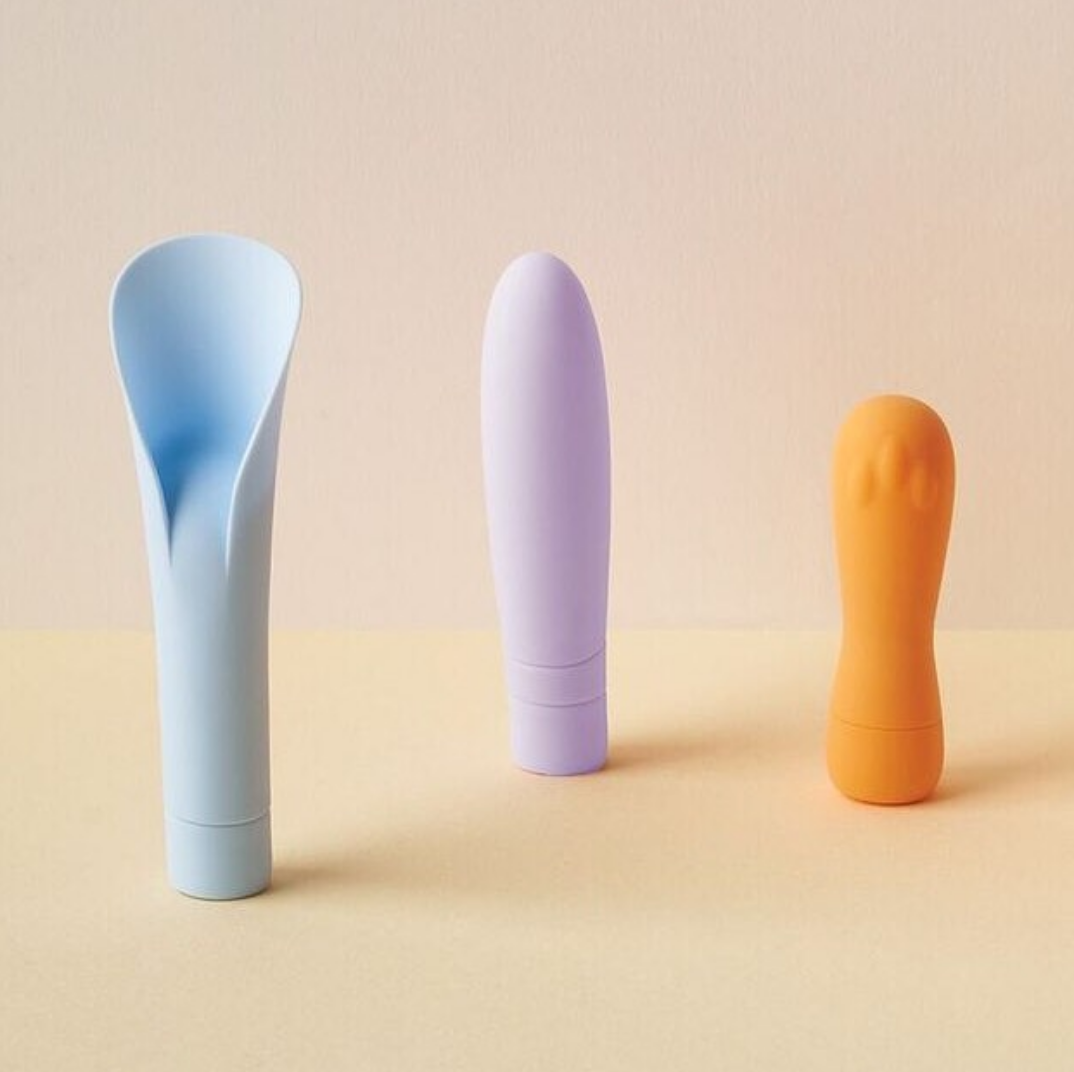 SmileMakers
One rainy weekend in April 2002, the co-founder felt adventurous and walked into a sex shop to buy a vibrator, but was truly disappointed.
Why was everything so tasteless and offensive? It felt unfair to women. They studied the market and were amazed – in the UK, there are more women who have a vibrator at home, than households with a dishwasher.
Elsewhere, 50% of women use vibrators and two thirds of the rest want to try. They also discovered that 80% of women experience pain during sex due to vaginal dryness, but less than 4% like the traditional lubricants available.
Two simple facts became evident; first, demand for sexual wellbeing products is universal and second, the shopping environment, product design and quality were alarmingly unappealing the world over. No brand was speaking respectfully to women.
They left their safe careers, decided to make a difference and in 2013, Smile Makers was launched. The idea was simple – the best product experience, a brand that women can love, promoted and sold in everyday environments.