Smile Makers The Frenchman: Super Soft Oral Sex Vibrator
14,6 x 3 cm
Tongue Shaped, Super Flexible, Erogenous Play
-Zungenförmig, super flexibel, erogenes Spiel
Did you know the clitoris embeds 8,000 nerve endings, making it super sensitive?
This delicate oral sex vibrator mimics the gentle touch you get from a tongue on your pleasure spots.
Ideally combine it with a lubricant for an even more realistic experience.
A soft and flexible tongue vibrator, the Frenchman is the perfect sensual toy to recreate oral sex sensation.
Add some light lubricant to its tip and stroke the clitoris and the labia with it.
Play with the speeds and the pulsation mode to make it even more interesting.
Cryogenically polished silicone, A Speed for every mood
- 4 speeds and one pulsation mode A discreet Sex Toy
- Less than 40dB 100% Phtalate Free
- Body safe 100% Waterproof
- very easy to clean
- One AAA battery for 4 hours of fun (not included)
***
Wusstest du, dass die Klitoris mit 8.000 Nervenenden ausgestattet ist, die sie besonders empfindlich machen?
Dieser zarte Oralsex-Vibrator ahmt die sanften Berührungen einer Zunge auf deinen Lustpunkten nach.
Kombinieren Sie ihn am besten mit einem Gleitmittel für ein noch realistischeres Erlebnis.
Als weicher und flexibler Zungenvibrator ist der Frenchman das perfekte sinnliche Spielzeug, um die Empfindungen beim Oralsex nachzuahmen.
Geben Sie etwas Gleitmittel auf seine Spitze und streicheln Sie damit Klitoris und Schamlippen.
Spielen Sie mit den Geschwindigkeiten und dem Pulsationsmodus, um es noch interessanter zu machen.
Kryogenisch poliertes Silikon, eine Geschwindigkeit für jede Stimmung
- 4 Geschwindigkeiten und ein Pulsationsmodus Ein diskretes Sexspielzeug
- Weniger als 40dB 100% phtalatfrei
- Körpersicher 100% Wasserdicht
- sehr leicht zu reinigen
- Eine AAA-Batterie für 4 Stunden Spaß (nicht enthalten)
Brand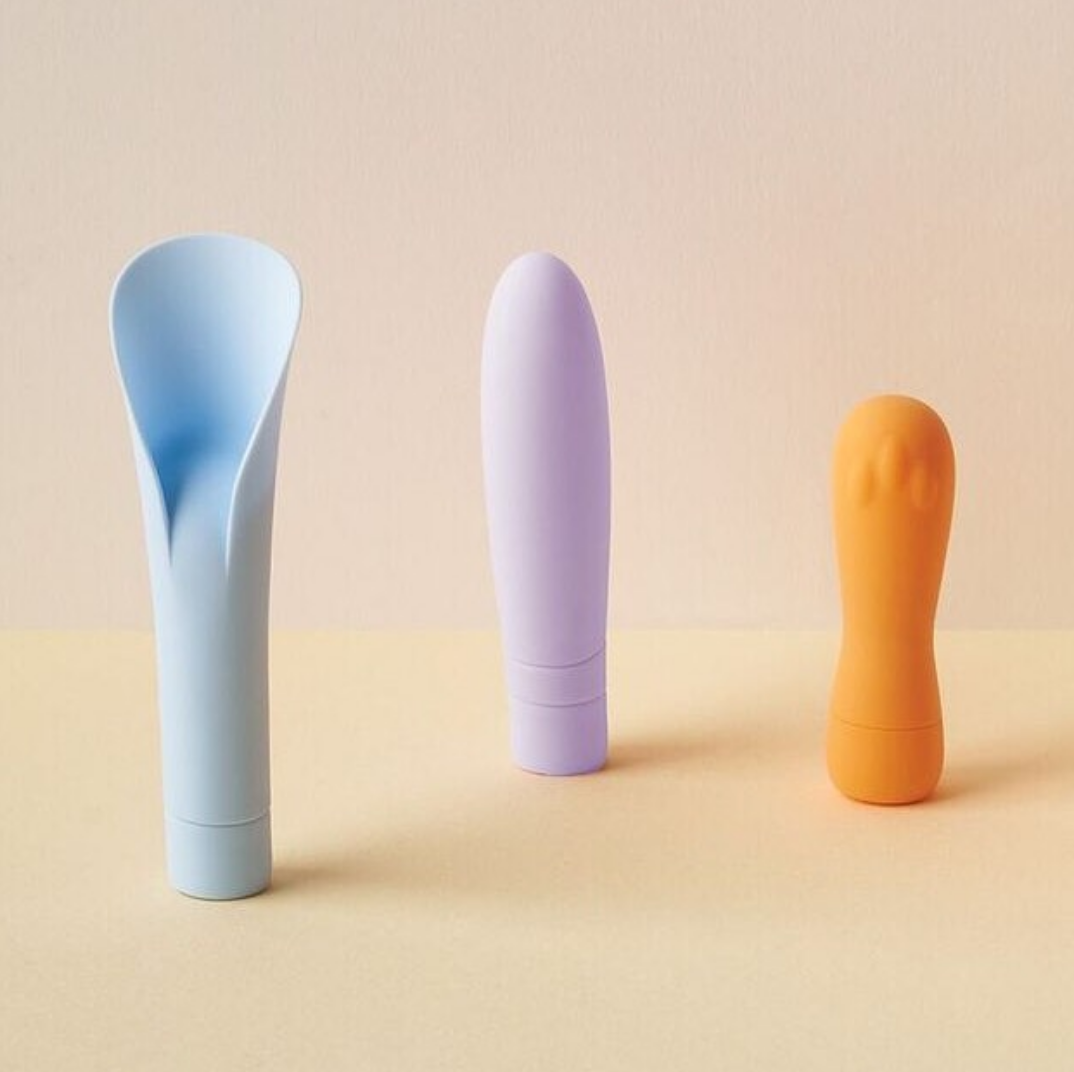 SmileMakers
One rainy weekend in April 2002, the co-founder felt adventurous and walked into a sex shop to buy a vibrator, but was truly disappointed.
Why was everything so tasteless and offensive? It felt unfair to women. They studied the market and were amazed – in the UK, there are more women who have a vibrator at home, than households with a dishwasher.
Elsewhere, 50% of women use vibrators and two thirds of the rest want to try. They also discovered that 80% of women experience pain during sex due to vaginal dryness, but less than 4% like the traditional lubricants available.
Two simple facts became evident; first, demand for sexual wellbeing products is universal and second, the shopping environment, product design and quality were alarmingly unappealing the world over. No brand was speaking respectfully to women.
They left their safe careers, decided to make a difference and in 2013, Smile Makers was launched. The idea was simple – the best product experience, a brand that women can love, promoted and sold in everyday environments.