Organic Basic Silvertech Active Boxers Gray
SKU
803.SILVERTECH.ACTIVE.BOXERS_Grau
Odorless boxer briefs made with sweat-wicking, recycled materials for your active lifestyle.
Geruchsneutrale Boxershorts aus schweißableitenden, recycelten Materialien für Ihren aktiven Lebensstil.
Brand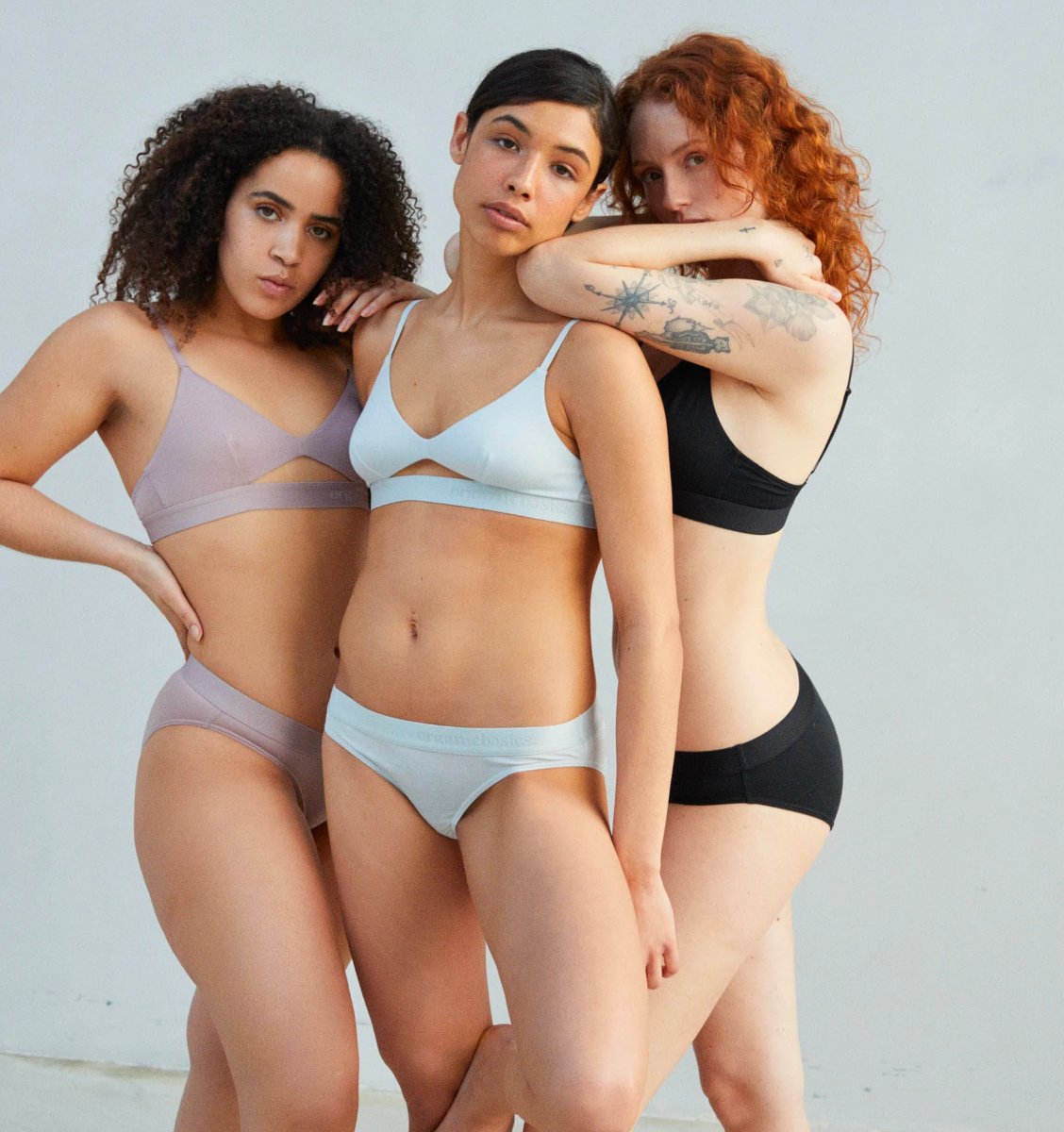 Organic Basics
The fashion industry is a dirty bastard. At organic Basics they put sustainable thinking at the center of everything - that means OB only choose fabrics that care for our environment and they only ever partner with factories that care about their impact, too. "When we say sustainability is our core mission we don't mean that sustainability is nice to have - we mean that it's the only way we act. "
Design everything to last. That means investing in quality fabrics and workmanship - but it also means designing with simplicity and function in mind.
Materials & Technology is one of the most important parts - they handpick every single fabric based on its environmental footprint and lifetime durability. They only ever use Class A and B fibers and as they go we'll only ever look for the most responsible fabric material and technology available. That means natural, renewable, recycled, biodegradable and or low-impact textiles only.
A very inspiring brand! We highly recommend heading over to their webpage to find our more about the way they work.
(DE) Die Modeindustrie ist ein dreckiger Bastard. Bei Organic Basics stellen sie nachhaltiges Denken in den Mittelpunkt - das bedeutet, dass OB nur Stoffe auswählt, die unsere Umwelt schonen, und dass sie immer nur mit Fabriken zusammenarbeiten, die sich auch um ihre Auswirkungen kümmern. "Wenn wir sagen, dass Nachhaltigkeit unsere Kernaufgabe ist, meinen wir nicht, dass Nachhaltigkeit schön ist - wir meinen, dass es die einzige Möglichkeit ist, wie wir handeln. "
Gestalten Sie alles für die Zukunft. Das bedeutet, in hochwertige Stoffe und Verarbeitung zu investieren - aber es bedeutet auch, mit Blick auf Einfachheit und Funktion zu entwerfen.
Material und Technologie ist eines der wichtigsten Elemente - sie wählen jeden einzelnen Stoff von Hand aus, basierend auf seinem ökologischen Fußabdruck und seiner Lebensdauer. Es werden nur Fasern der Klassen A und B verwendet, und wir werden immer nur das verantwortungsbewussteste Material und die verantwortungsbewussteste Technologie suchen, die es gibt. Das bedeutet, dass nur natürliche, erneuerbare, recycelte, biologisch abbaubare und/oder schadstoffarme Textilien verwendet werden.
Eine sehr inspirierende Marke! Wir empfehlen euch, die Webseite zu besuchen, um mehr über ihre Arbeitsweise zu erfahren.