Mississippi records / Eureka brass band LP
Niedriger Bestand
SKU
MRP083.EUREKA.BRASS.BAND.DIRGE
Recorded in a New Orleans alley on a Sunday afternoon in 1951. This is a truly unique field recording of a Jazz band playing dirges intended as a soundtrack to the parade to the graveyard during a traditional New Orleans funeral. It's beautiful mesmerizing music and about as deep as it gets. The Eureka Brass band played hundreds of funerals - dirges to the graveyard and raucous joyous sounds on the way out. Here we have just the dirges. Some of the finest trombone, trumpet, sousaphone, clarinet, sax and drumming you're likely to ever hear. Songs include Fallen Hero, West Lawn Dirge, Garland of Flowers and Eternity. A co-release with Singasong Fighter records.


Brand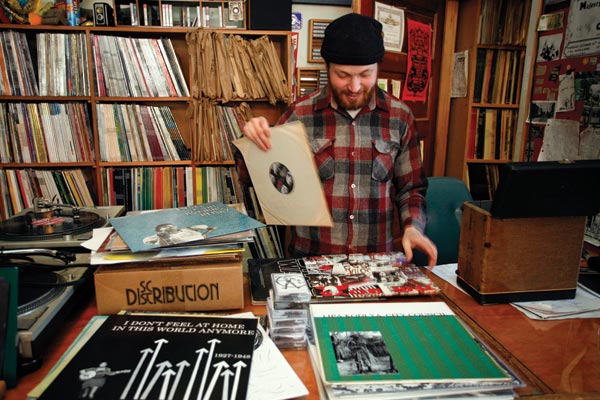 Mississippi Records
Selber waren wir leider noch nie bei Mississippi Records aber das Label hat sich in den letzten 12 Jahren ein Namen gemacht durch Veröffentlichungen von obskuren Raritäten, wunderbaren Blues & Folk Reissues und sensationellen Mix-Kasetten. Allesamt mit den grossartigsten Covers überhaupt. Mississippi Records-Releases werden nur auf Vinyl und oft in kleinsten Stückzahlen veröffentlicht.
EN: Unfortunately we have never been there ourselves at Mississippi Records but the label has made a name for itself over the past 12 years with releases of obscure rarities, wonderful Blues & Folk Reissues and sensational mix tapes. All with the greatest covers ever. Mississippi Records are released on vinyl only and often in small quantities.