Patagonia Women's Nano Puff Jacket Red (Rot)
SKU
84216.W.NANO.PUFF.JKT_Rot
Labels
Fair
Sustainable
For a good cause
Brand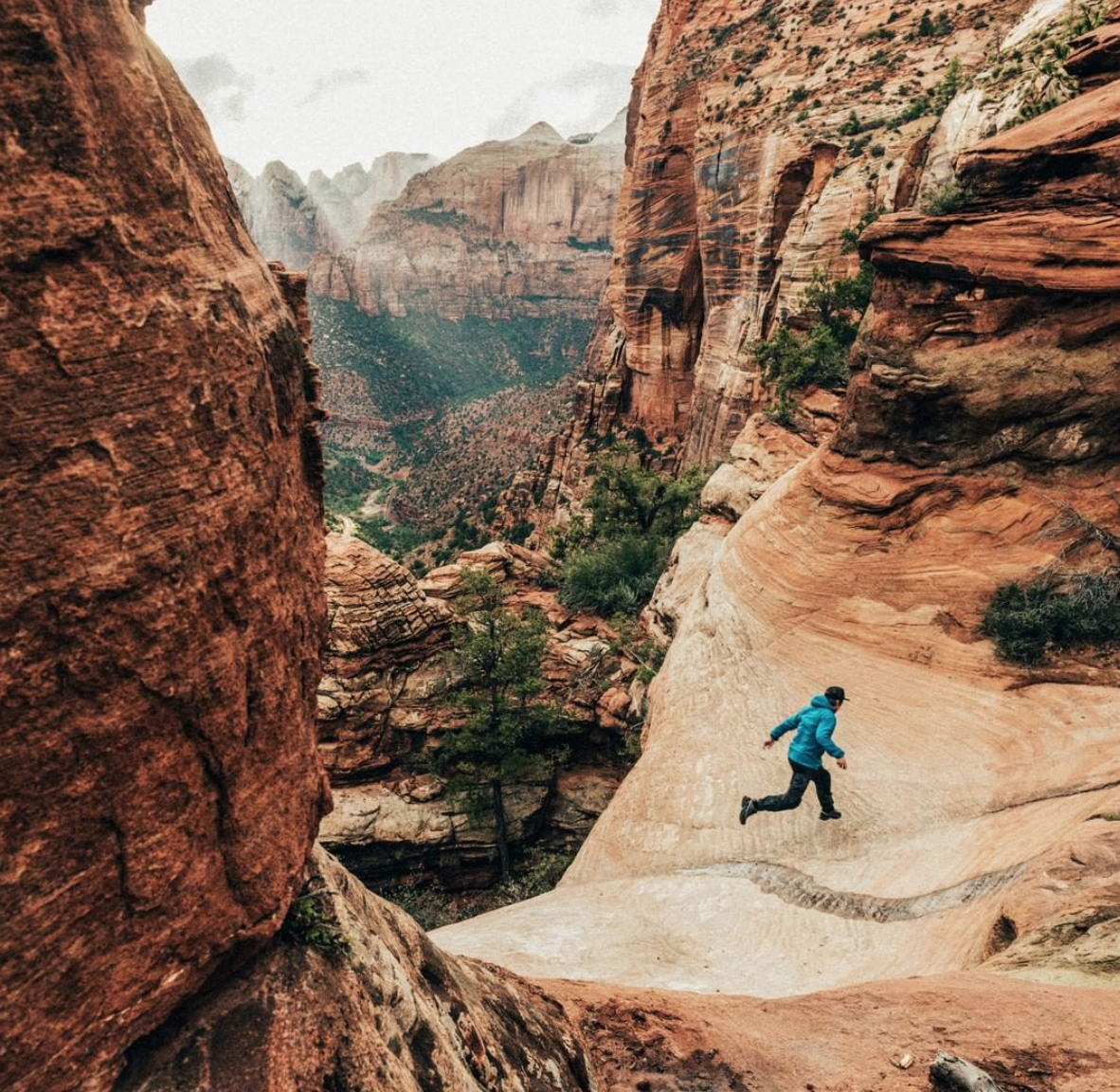 Patagonia
Ende der Sechzigerjahre waren die Macher von Patagonia sie das Enfant Terrible der Outdoor Bekleidung. In einer Zeit, in der die ganze Branche Kleider in Naturfarben herstellte, arbeiteten sie mit intensiven Farben - bis heute ist das eines ihrer Markenzeichen. Patagonia ist ein Vorreiter der funktionellen Schichtenbekleidung. Als eine der ersten Marken haben sie Produkte aus Microfasern hergestellt. Sie sind experimentierfreudig geblieben und halten die Nase stetig vorn. Ein sehr wichtiger Aspekt ihres Konzepts ist außerdem die Ökologie. Sie sind umweltpolitisch aktiv. Alle ihre Baumwollartikel werden seit 1996 ausschließlich aus organischer Baumwolle hergestellt. Zurzeit tüfteln sie an Stoffverbindungen aus Hanf und recycliertem Polyester. Die natürliche Wahl.
(EN) "At Patagonia, we appreciate that all life on earth is under threat of extinction. We aim to use the resources we have—our business, our investments, our voice and our imaginations—to do something about it.
Patagonia grew out of a small company that made tools for climbers. Alpinism remains at the heart of a worldwide business that still makes clothes for climbing—as well as for skiing, snowboarding, surfing, fly fishing, mountain biking and trail running. These are silent sports. None require an engine; rarely do they deliver the cheers of a crowd. In each, reward comes in the form of hard-won grace and moments of connection with nature.
As the climate crisis deepens, we see a potential, even probable end to such moments, and so we're fighting to save them. We donate our time, services and at least 1 percent of our sales to help hundreds of grassroots organizations all over the world so that they can remain vigilant, and protect what's irreplaceable. At the same time, we know that we risk saving a tree only to lose the forest—a livable planet. As the loss of biodiversity, arable soils, coral reefs and fresh water all accelerate, we are doing our best to address the causes, and not just symptoms, of global warming.
Staying true to our core values during forty-plus years in business has helped us create a company we're proud to run and work for. To stay in business for at least forty more, we must defend the place we all call home.
Core Values
Our values reflect those of a business started by a band of climbers and surfers, and the minimalist style they promoted. The approach we take toward product design demonstrates a bias for simplicity and utility.
Build the best product
Our criteria for the best product rests on function, repairability, and, foremost, durability. Among the most direct ways we can limit ecological impacts is with goods that last for generations or can be recycled so the materials in them remain in use. Making the best product matters for saving the planet.
Cause no unnecessary harm
We know that our business activity—from lighting stores to dyeing shirts—is part of the problem. We work steadily to change our business practices and share what we've learned. But we recognize that this is not enough. We seek not only to do less harm, but more good.
Use business to protect nature
The challenges we face as a society require leadership. Once we identify a problem, we act. We embrace risk and act to protect and restore the stability, integrity and beauty of the web of life.
Not bound by convention
Our success—and much of the fun—lies in developing new ways to do things."
Patagonia Women's Nano Puff Jacket.
Das wind- und wasserabweisende Nano Puff™ Jacket mit einer warmen, unglaublich leichten und komprimierbaren 60 g/m² PrimaLoft® Gold Isolierung kann man außen tragen oder bei kaltem Wetter als Isolierschicht.
Das Model ist 1.64m gross und trägt Grösse Small.
Setzt man in unseren klassischen Nano Puff™ Pullover einen durchgehenden Front-RV ein, so wird daraus das vielseitige Nano Puff Jacket. Man kann es als minimalistischen Sicherungsparka auf kalten Felsrouten tragen oder als isolierte Jacke gegen Winterstürme. Der winddichte Bezug aus 100% Recycling-Polyester lässt Nässe abperlen und gleitet leicht im Schichtsystem. Die wenig auftragende, hydrophobe und extrem komprimierbare PrimaLoft® Gold Isolierung (60 g/m²) speichert Wärme exzellent – selbst wenn sie nass wird. Die Jacke hat einen anliegenden Schnitt mit engen, horizontalen Steppnähten an den taillierten Seiten; ihre weiche, nässeableitende Innen-Windleiste und eine Schieberabdeckung optimieren den Tragekomfort. Die RV-Brustinnentasche dient zugleich als Packbeutel und hat eine Karabinerschlaufe. Mit zwei RV-Handwärmtaschen, Elastikbündchen und zweifach regulierbarem Zugkordelsaum, der keinen Wind rein und keine Wärme raus lässt.
- Leichtes Ripstop-Material aus Recycling-Polyester mit DWR (Durable Water Repellent) Imprägnierung
- Die wasserabweisende, komprimierbare 60 g/m² PrimaLoft® Gold Isolierung ist die effizienteste Synthetik-Isolierung, die es derzeit gibt. Sie hat ein exzellentes Wärme-Gewicht-Verhältnis und bewahrt selbst in nassem Zustand noch 96% ihrer Isolierkraft.
- Steppnähte in Ziegelmuster und enge, horizontale Seitennähte fixieren die Isolierung; robuster Faden für lange Haltbarkeit
- Front-RV mit nässeableitender Innen-Windleiste und Schieberabdeckung am Kinn für besten Komfort
- Zwei RV-Handwärmtaschen mit versäuberter Schieberabdeckung; die RV-Brustinnentasche dient zugleich als Packbeutel und hat eine verstärkte Karabinerschlaufe
- Hinten länger geschnittener Zugkordelsaum, der keine Wärme entweichen lässt
- Außenmaterial und Futter: 47 g/m², 22-Denier Gewebe aus 100% Recycling-Polyester mit DWR (Durable Water Repellent) Imprägnierung. Isolierung: 60 g/m² PrimaLoft® Gold Isolierung aus 100% Polyester
- 280 g
- Hergestellt in Vietnam.