Mdou Moctar - Sousoume Tamachek LP
SKU
SS043.MDOU.MOCTAR.SOUSOUME

Mdou Moctar - Sousoume Tamachek LP
Music for desert picnics. Tuareg guitarist Mdou Moctar delves into his more sensitive side with a minimal studio recording of dreamy ballads. Thumping calabash, droning guitars, and vocal overdubs evoke an imagined desert soundscape. All instruments and vocals performed by Mdou only, creating very personal and auteur sessions. Emotive and introspective, exploring themes of religion, spirituality, and matters of the heart. Songs that are difficult to place, lifted out of half remembered memory for one last time.
Brand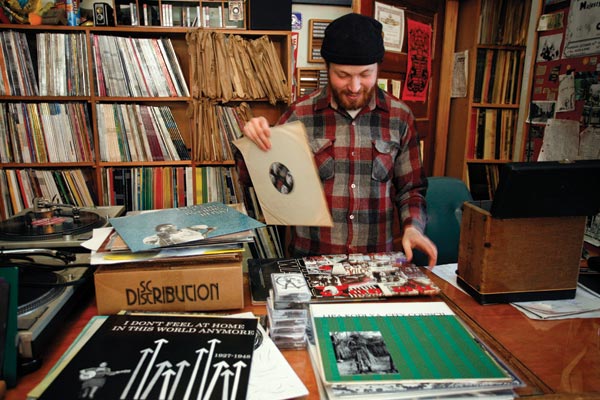 Mississippi Records
Selber waren wir leider noch nie bei Mississippi Records aber das Label hat sich in den letzten 12 Jahren ein Namen gemacht durch Veröffentlichungen von obskuren Raritäten, wunderbaren Blues & Folk Reissues und sensationellen Mix-Kasetten. Allesamt mit den grossartigsten Covers überhaupt. Mississippi Records-Releases werden nur auf Vinyl und oft in kleinsten Stückzahlen veröffentlicht.