SKU
2804.SCHNAUZ.SET.GOLD
Brand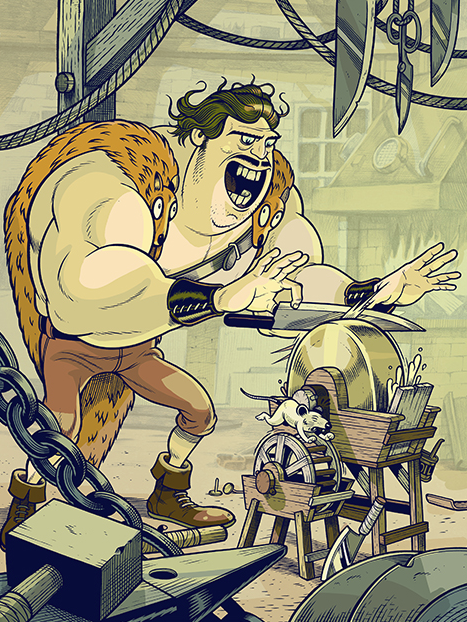 Klötzli Messerschmiede
Seit einigen Jahren schon arbeiten wir mit dem Burgdorfer Traditionsbetrieb Klötzli Messerschmiede zusammen.
Gegründet wurde das Unternehmen 1820 von Johann Ulrich Klötzli und aktuell wird es in der sechsten Generation geführt. Der kleine Laden an der Rathausgasse ist ein besonderer Ort, vollgestellt mit Küchenmesser, Taschenmesser, Scheren und sogar Säbel. Natürlich kann man auch seine stumpfen Messer bei Klötzli schärfen lassen.
Wir führen die hauseigene Barber-Linie "Gentleman's Finest" bei uns im Sortiment und bieten unseren Kunden und Kundinnen immer wieder die Möglichkeit, einen Messerschleifkurs bei Klötzli zu besuchen.
EN: We have been working together with the Burgdorf-based company Klötzli Messerschmiede for several years now. The company was founded in 1820 by Johann Ulrich Klötzli and is currently managed by the sixth generation. The small shop on Rathausgasse is a special place, full of kitchen knives, pocket knives, scissors and even sabres. Of course you can also have your blunt knives sharpened by Klötzli. We carry the in-house Barber line "Gentleman's Finest" in our assortment and offer our customers the opportunity to attend a knife sharpening course at Klötzli every now and then.