Kleenex/Liliput First Songs LP
Niedriger Bestand
SKU
MRP102.WW19.KLEENEX.LILIPUT

Kleenex/Liliput
First Songs
Mississippi Records
MRP102
First Songs combines all the pre-1982 material, all 3 Kleenex singles, the first 2 Liliput 7"'s and all the
originally unreleased material prior to Liliput's debut LP.
Legendary Swiss punk band from the late 70s. "You can't dispute Liliput's status as pioneers of feminist art-punk. Along with fellow travelers like the Slits and the Raincoats, this (mostly) female Swiss group took
advantage of punk's anything-goes attitude and created jittery, spirited pop that was both in step with the

times and completely singular. The early material is a riot of exuberant energy, taking stylistic cues from
peers like Gang of Four and Wire— propulsive bass, skittering pop rhythms, slashing guitars— and adding
distinctive overlapping vocal patterns, which are sung, shrieked, and hiccupped in three languages and made-up dadaistic slang.
More than 20 years on, it still sounds fresh." – Lisa Gidley


Brand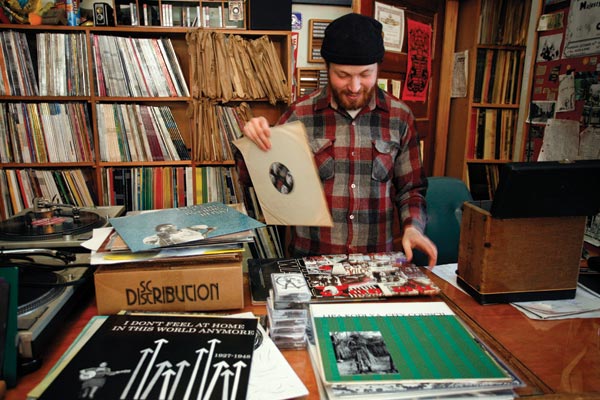 Mississippi Records
Selber waren wir leider noch nie bei Mississippi Records aber das Label hat sich in den letzten 12 Jahren ein Namen gemacht durch Veröffentlichungen von obskuren Raritäten, wunderbaren Blues & Folk Reissues und sensationellen Mix-Kasetten. Allesamt mit den grossartigsten Covers überhaupt. Mississippi Records-Releases werden nur auf Vinyl und oft in kleinsten Stückzahlen veröffentlicht.
EN: Unfortunately we have never been there ourselves at Mississippi Records but the label has made a name for itself over the past 12 years with releases of obscure rarities, wonderful Blues & Folk Reissues and sensational mix tapes. All with the greatest covers ever. Mississippi Records are released on vinyl only and often in small quantities.