Kitchener Items Coco Cardigan - Rich Red & Pale Brown
SKU
KY70320W.COCO.CARDI.SPEZ.OPTIK_Rot
---
Sustainable
Fair
Small Producer
100% Merino Wool
-100% Merinowolle
Dèlphine is Wearing:
Carharrt W' Foy Pants, Solovair Burgundy Rub-Off 8 Eye Zip Derby Boot
& Humanoid Scarlett Boxy Relaxed Shirt Mauve
Our knitwear comes from a
Chinese Fairtrade company that is WRAP**-certified.
Working according to principles that prohibit forced and child labour,
demand minimum wages and social benefits and
guarantee safe and healthy workplaces.
***
Dèlphine trägt:
Carharrt W' Foy Pants, Solovair Burgundy Rub-Off 8 Eye Zip Derby Boot
& Humanoid Scarlett Boxy Relaxed Shirt Mauve
Die Strickwaren stammen von
einem chinesischen Fairtrade-Unternehmen, das WRAP**-zertifiziert ist.
Sie arbeiten nach Grundsätzen, die z. B. Zwangs- und Kinderarbeit verbieten,
Mindestlöhne und Sozialleistungen fordern und
sichere und gesunde Arbeitsplätze garantieren.
Brand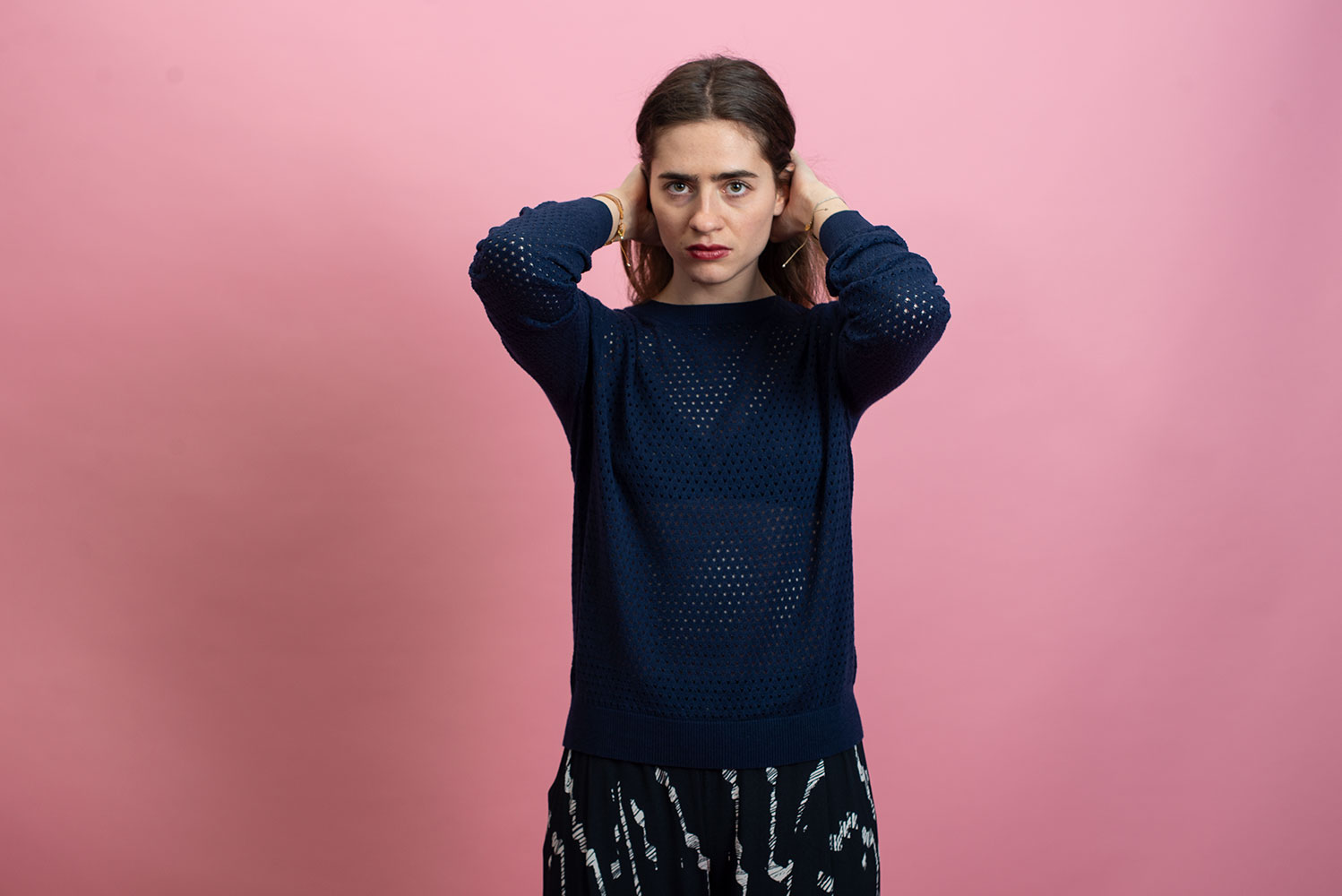 Kitchener items
Unsere Hausmarke Kitchener items nimmt schon einen bemerkenswerten Platz ein - in unseren Shops, und natürlich auch in unseren Herzen. Denn die T-Shirts, Pullover und Ledertaschen haben das Zeug zum Klassiker mit dem gewissen Etwas. Es sind schlichte Basics, Lieblingsteile im Kleiderschrank, in raffinierten Farbkombinationen. Unsere Baumwoll T-Shirts werden in einem kleinen Familienbetrieb in Indien produziert, die Strickwaren stammen aus einem chinesischen Fairtrade-Betrieb (das gibt's wirklich!) und die Ledertaschen werden in Indien aus natürlich gegerbtem und gefärbtem Leder fair produziert. Deshalb haben sie auch gewollt diese kleinen Unregelmässigkeiten in der Oberfläche.
EN: Our house brand Kitchener items has already taken up quite a significant place - in our shops and, of course, in our hearts. Because the T-shirts, pullovers and leather bags have what it takes to become classics with that certain something. They are simple basics, favourite items in the wardrobe in refined colour combinations. Our cotton T-shirts are produced in a small family business in India, the knitwear comes from a Chinese Fairtrade business (that's real!) and the leather bags are fair produced in India from naturally tanned and dyed leather. These small irregularities on the surface are intentional.