Brooklyn Soap Company Beardwash

Bartpflege auf pflanzlicher Basis von The Brooklyn Soap Company.
Enthälrt rein natürliche ätherische Öle von Kokosnuss, Rosmarin, Pfefferminz und Myrte.
Die Bartpflege reinigt und revitalisiert die Barthaare, bei gleichzeitiger Pflege der Haut unterhalb des Bartes.
250ml.
Inhaltsstoffe:
Aqua Dest., Disodium Cocoamphodiacetate, Cocamidopropyl Betaine, MIPA-Laureth Sulfate (And) Cocamidopropyl Betaine, Polyoxyethylene (7) Glyceryl Cocoate, Citric Acid, Laurdimonium Hydroxypropyl Hydrolyzed Wheat Protein, Phenoxyethanol (And) Ethylhexylglycerin, Rosmarinus Officinalis, Myristica Fragans, Mentha Piperita.
Brand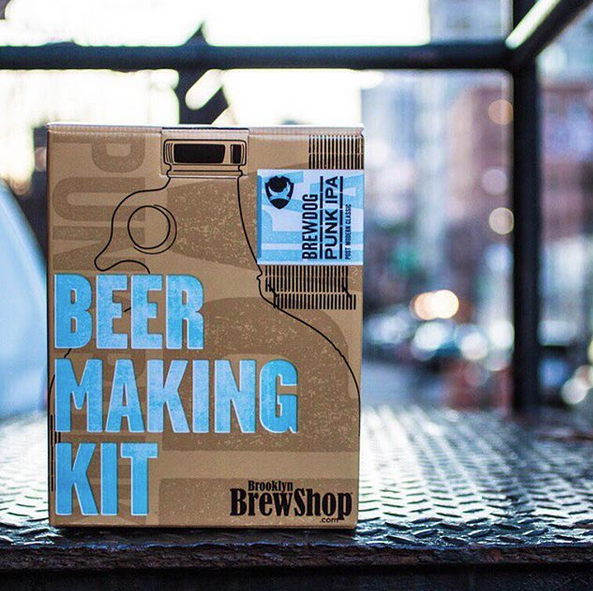 Brooklyn Brew Shop
Der Brooklyn Brew Shop macht das Bierbrauen für zuhause sehr einfach. Ein Set enthält alle nötigen Zutaten und Behälter, braucht es nur noch ein wenig Geduld und schon steht das selbstgemachte Bier abgefüllt und mit eigenen Etiketten im Kühlschrank. Was darf's den bitte sein? Ein IPA, BLACK IPA, GREEN TEA PALE ALE, AFTERNOON WHEAT, BRUXELLE BLONDE oder am Ende dann doch lieber ein STOUT oder gar eine SOUR SESSION? Optimal als Geschenk oder als ultimative Bierzelebration.
EN: The Brooklyn Brew Shop makes brewing beer at home very easy. One set contains all the necessary ingredients and containers, it just takes a little patience and the homemade beer will soon be stored in the fridge all bottled and labeled by yourself. What will it be for you? An IPA, BLACK IPA, GREEN TEA PALE ALE, AFTERNOON WHEAT, BRUXELLE BLONDE or in the end a STOUT or even a SOUR SESSION? Ideal as a gift or as the ultimate beer celebration.