SKU
BLANK00502.PLAID.LIGNES_Beige
Sale
CHF 149.90
Preis
CHF 299.00

140 x 200 cm
Moismont, Picardy, France.
Imagine an old family house which walls are filled with the children's laughters and memories.
In winter you put on your wellington boots, anorak and wrap yourself warmly in a big stole to brave the cold in the orchards. At night, everyone gathers around the fireplace for long talks in front of the crackling fire.
In summer jam workshops and trips to the sea give rythm to the children holiday. And after a warm day, you put on a light and soft scarf and enjoy the night breeze.
Moismont is a house of traditions and values. There, you feel at home, protected by ancient and sturdy walls.
And far away, India.
A kaleidoscope of colorful scarves, a rich diversity of fabrics, an ancestral savoir-faire... India has a real scarf culture. It either keeps you warm or helps to cool you down and it is a precious part of everyday-life.
That's why so much care is taken to produce them. The dying, weaving and printing technics are real heirlooms handed down through generations. These three crafts each require a specific know how, guaranteeing high quality products.
France and India meet in Moismont. Our scarves are made according to the Indian tradition and filled with a comforting softness.
Our Sacrves are designed by Chloé Levesque, textile designer located in Paris.
Behind a Moismont scarf, you can shelter yourself, get warm, cry, laugh, live... like behind the walls of a family house.
Brand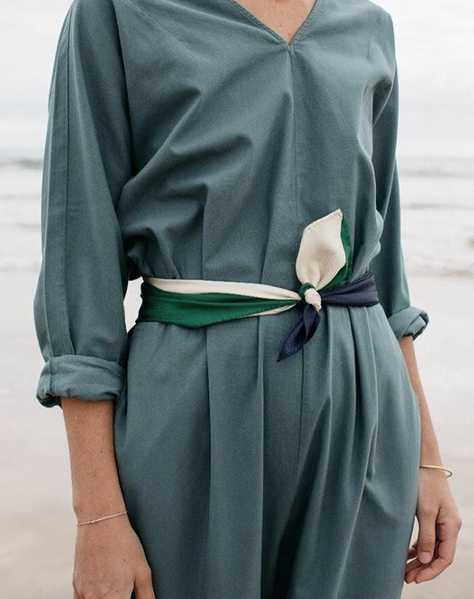 Mois Mont
Stellen Sie sich ein altes Familienhaus vor, dessen Wände voller Lachen und Erinnerungen der Kinder sind. Im Winter ziehen Sie Ihre Gummistiefel und den Anorak an, wickeln sich warm in eine große Stola, um der Kälte in den Obstgärten zu trotzen. An warmen Tagen ziehen Sie sich einen leichten und weichen Schal an und genießen die nächtliche Brise. Moismont ist ein Haus der Traditionen und Werte. Hinter einem Moismont-Schal können Sie sich schützen, warm werden, weinen, lachen, leben ... wie hinter den Mauern eines Familienhauses.