Trois Petits Points Welt Silver Necklace
necklace in silver (1,2g)
trois petits points brand
made in Paris
Trois Petits Points:
Emilie Despeaux started the "trois petits points" brand in 2007 as a nod to the embroidery she studied at ESAA Duperre, a fashion design school in Paris.
 Her jewelry is sober, elegant and made of materials chosen with care : 18 kt gold, silver or vermeil with diamond, emerald, ruby, sapphire or freshwater pearls ; brass is gold-colored and could be enameled in trendy colors or contain semi-precious stones.
 Emilie creates her jewelry in her studio in Paris.
Emilie Despeaux crée en 2007 la marque trois petits points comme un clin d'oeil à la broderie qu'elle a étudié à l'école spécialisée dans la mode, Duperré, à Paris.
 Ses bijoux sont sobres et élégants et réalisés dans des matières et couleurs sélectionnées avec soin : or 18 carats, argent ou vermeil avec diamant, émeraude, rubis, saphir ou perles de culture ; laiton couleur doré émaillé dans des couleurs tendance ou avec des pierres semi-précieuses.
 Elle crée ses bijoux dans son atelier parisien.

Brand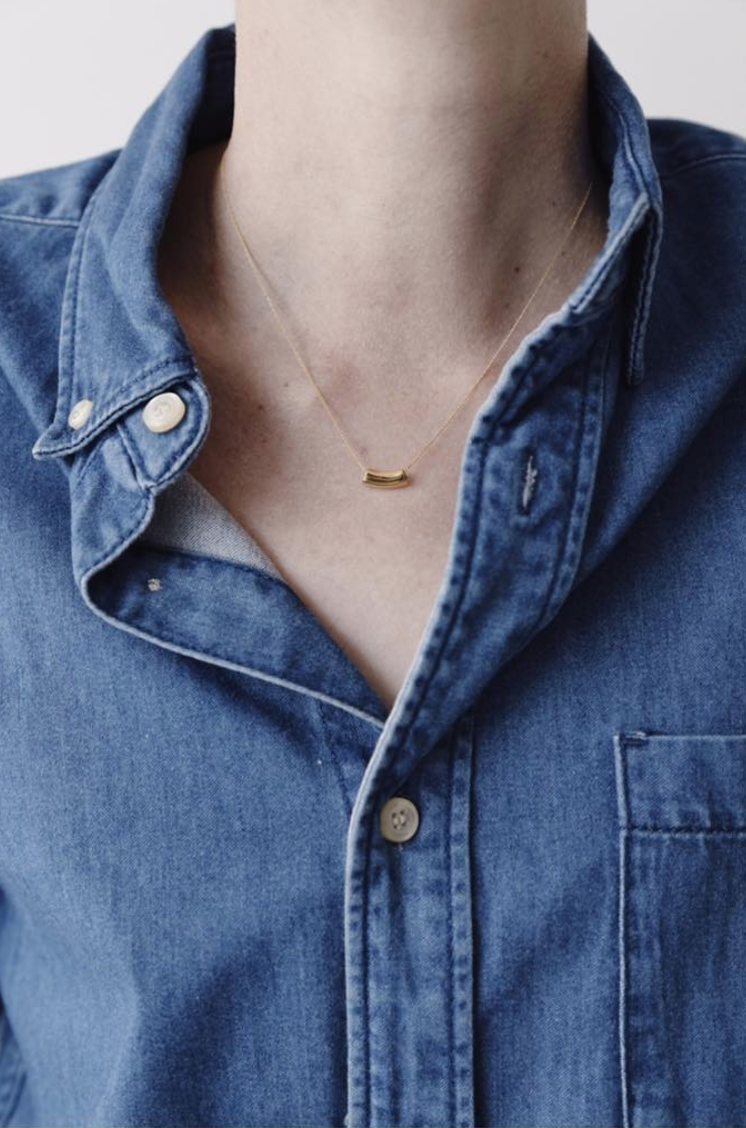 Trois Petit Points
Trois Petits Points ist ein kleines Pariser Schmucklabel, das sich auf filigranste Halsketten, Fingerringe, Bracelets und Ohrhänger spezialisiert hat. Die Designerin Emilie Despeaux verwendet für ihren edlen Modeschmuck mit Goldfarbe beschichtetes Messing (Brass) und spielt mit Emaille-Bezügen in schönen Farbtönen.
(EN) On the fashion jewellery market since 2007, trois petits points is the Emilie Despeaux's creation. The jewel is a logical extension of its work on the sewing thread, developed during his dual training at the Ecole des Beaux-Arts in Rouen and Duperré School in Paris ; her brand name has become obvious .
Trois petits points evolving with the tastes and desires of her designer and her wish to create a timeless jewel, the golden brass gave way to gold, silver and vermeil. So, gradually, fashion becomes jewelry. Particularly attentive to the raw materials its uses, the collections now include precious or semi-precious stones and diamonds. With the wire as the origin, jewelry can only be of unique finesse, going to the pure design, Emilie Despeaux draws in the vocabulary of simple but never simplistic forms.