George Mukabi - Furaha Wenye Gita LP
Niedriger Bestand
SKU
MRP111.GEORGE.MUKABI.FURAHA


George Mukabi - Furaha Wenye Gita LP

An almost mythical giant of African guitar, whose reinvention of acoustic fingerstyle quickly spread from western Kenya throughout East Africa, before his tragic death in 1963. Spellbinding guitar lines, sweet harmony vocals, every melody an instant classic, and a life story steeped in legend. 12 song LP comes packaged in a deluxe spot-color jacket, with a 12-page full color booklet featuring an oral history by Mukabi's family and peers, and lyrics in English and Swahili. Co-released by Raw Music International and Olvido Records.
Brand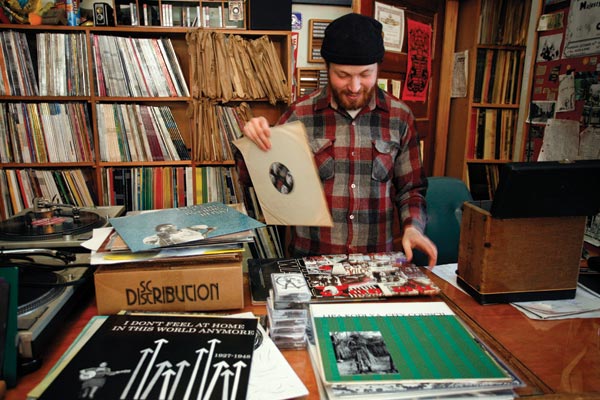 Mississippi Records
Selber waren wir leider noch nie bei Mississippi Records aber das Label hat sich in den letzten 12 Jahren ein Namen gemacht durch Veröffentlichungen von obskuren Raritäten, wunderbaren Blues & Folk Reissues und sensationellen Mix-Kasetten. Allesamt mit den grossartigsten Covers überhaupt. Mississippi Records-Releases werden nur auf Vinyl und oft in kleinsten Stückzahlen veröffentlicht.
EN: Unfortunately we have never been there ourselves at Mississippi Records but the label has made a name for itself over the past 12 years with releases of obscure rarities, wonderful Blues & Folk Reissues and sensational mix tapes. All with the greatest covers ever. Mississippi Records are released on vinyl only and often in small quantities.