Wallace#Sewell Furrow Blue Scarf
SKU
W35404.FURROW.BLUE_Blau
22 x 173 cm
100% Marino Lambswool
Wallace Sewell design and produce a new Autumn/Winter scarf collection each year. Their classic, unisex signature styles include bold, striped, pure silks, super-soft cashmeres and bouncy wool crepes.
22 x 173 cm
100% Marino Lammswolle
Wallace Sewell entwirft und produziert jedes Jahr eine neue Herbst/Winter-Schal-Kollektion. Zu ihren klassischen, unisexen Signaturstilen gehören fette, gestreifte, reine Seiden, superweiche Kaschmir- und Wollcrepes.
Brand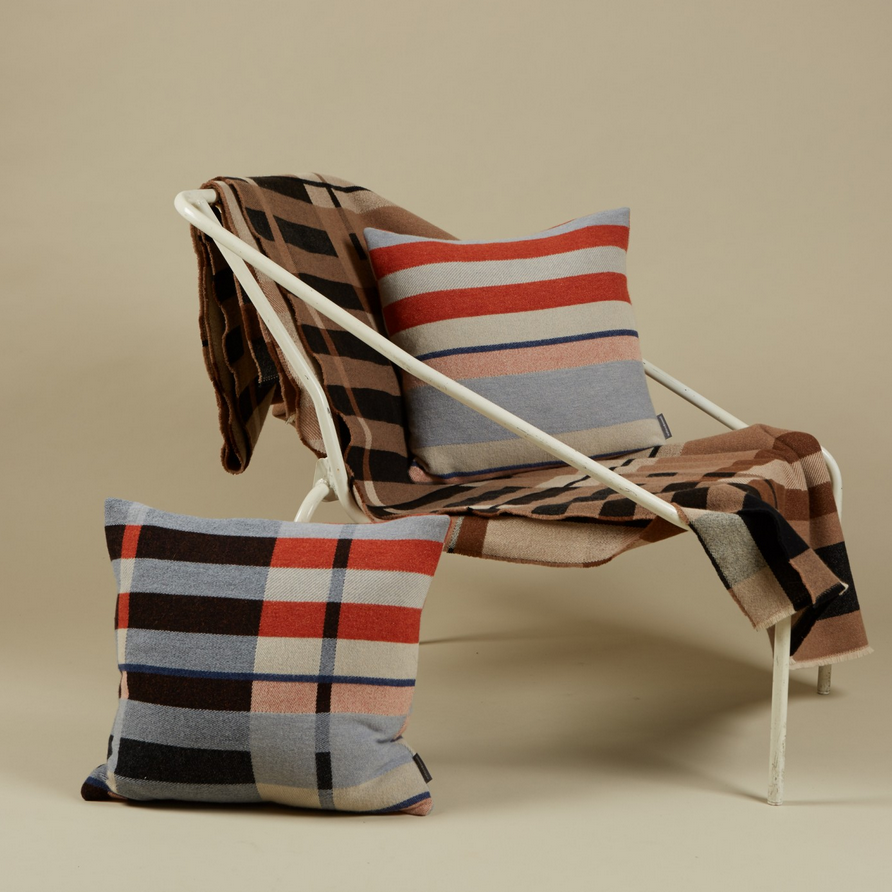 Wallace#Sewell
Das in Großbritannien ansässige Designstudio Wallace#Sewell wurde 1990 von Harriet Wallace-Jones und Emma Sewell gegründet, nachdem beide am Royal College of Art ihren Abschluss gemacht hatten. Ihr vielfältiges Portfolio umfasst unter anderem Schals für das Tate sowie Entwürfe für Moquette-Stoffe für die Sitze der Londoner Tube. Als sie 1992 zum ersten Mal ausstellten, erregten ihre Arbeiten viel Begeisterung und Interesse, insbesondere bei Barney's New York. Dieses progressive Studio aus London und Dorset, steht für gewebte Exzellenz und Originalität.
EN: The UK-based design studio Wallace#Sewell was founded in 1990 by Harriet Wallace-Jones and Emma Sewell after graduating from the Royal College of Art. Their diverse portfolio includes scarves for the Tate and designs for moquette fabrics for the London Tube seats. When they exhibited for the first time in 1992, their work generated much enthusiasm and interest, especially at Barney's New York. This progressive studio from London and Dorset stands for woven excellence and originality.