Don't Sleep: Omutibo From Rural Kenya LP
Niedriger Bestand
SKU
MRP112.VA.DONT.SLEEP.OMUTIBO

V/A - Don't Sleep: Omutibo From Rural Kenya LP

A compilation of uniquely Kenyan acoustic guitar songs, recorded in the homes and yards of Luhya musicians. In 2016, Cyrus Moussavi set out to learn the origins of Omutibo, a playing style invented by George Mukabi and adapted by his neighbors in a region that proved to be truly fertile for guitarists. These are the songs and stories of a golden era Kenya on the brink of independence, beautifully resurrected by the songwriters themselves over 50 years later. LP comes packaged in a deluxe metallic spot-color jacket, with an 8-page full color booklet featuring interviews, photographs, and lyrics in English and Luhya. Co-released by Raw Music International and Olvido Records.
Brand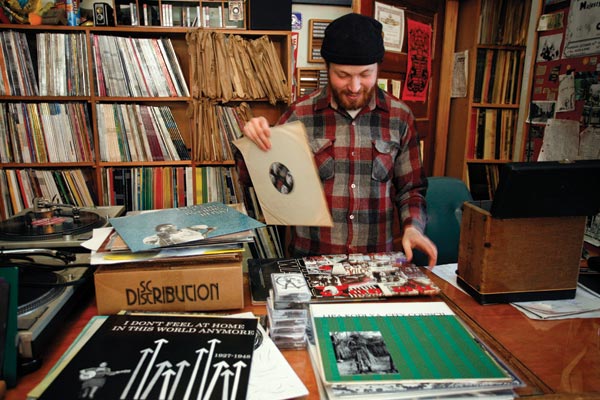 Mississippi Records
Selber waren wir leider noch nie bei Mississippi Records aber das Label hat sich in den letzten 12 Jahren ein Namen gemacht durch Veröffentlichungen von obskuren Raritäten, wunderbaren Blues & Folk Reissues und sensationellen Mix-Kasetten. Allesamt mit den grossartigsten Covers überhaupt. Mississippi Records-Releases werden nur auf Vinyl und oft in kleinsten Stückzahlen veröffentlicht.
EN: Unfortunately we have never been there ourselves at Mississippi Records but the label has made a name for itself over the past 12 years with releases of obscure rarities, wonderful Blues & Folk Reissues and sensational mix tapes. All with the greatest covers ever. Mississippi Records are released on vinyl only and often in small quantities.