Choba Choba Gaggo Leche - Schweizer Milchschokolade 41%
Labels
local
Sustainable
Fair
Organic
For a good cause
Small producer


Gaggo Leche

Gewicht: 91g

Weltpremiere – Die erste Milchschokolade, welche zwei UNESCO Biosphären miteinander vereint mit ihrem Trinitario-Kakao von unseren zwei Gemeinden in der Gran Pajatén Biosphäre, Peru, und Heumilch aus der Biosphäre Entlebuch in der Schweiz.

Zutaten

Agroforst-Kakaobohnen aus dem Alto Huayabamba Tal, UNESCO Biosphäre Gran Pajatén, Peru, Heumilchpulver aus der UNESCO Biosphäre Entlebuch, Rohrohrzucker aus Paraguay, Kakaobutter aus der Dominikanischen Republik. Sonst nichts.

Kann Spuren von Milch (Laktose), Mandeln, Haselnüssen und Soja enthalten.
Weight: 91g
World Premiere – The first Milk Chocolate uniting premium products from two UNESCO Biosphere Reserves: Trinitario cacao from the family farms of our two communities in the Gran Pajatén Biosphere Reserve in Peru and meadow milk from the Entlebuch Biosphere Reserve in Switzerland.
Agroforestry cacao beans from the Alto Huayabamba Valley – UNESCO Biosphere Reserve Gran Pajatén – Peru, whole milk powder from UNESCO Biosphere Reserve Entlebuch, raw cane sugar from Paraguay, cacao butter from the Dominican Republic. Nothing else.
May contain traces of: milk (including lactose), almonds, hazelnuts, peanuts, soy.
Brand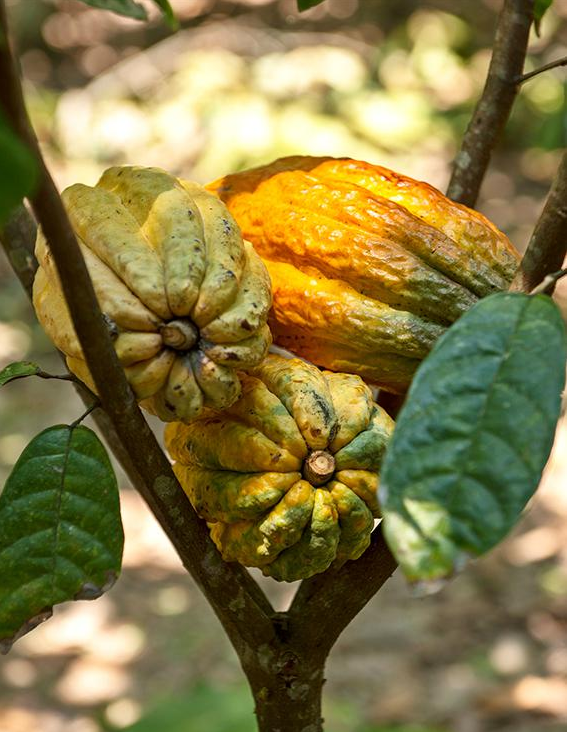 Choba Choba
Heute werden 75% der weltweit erhältlichen Kuvertüre (Flüssigschokolade) von lediglich drei multinationalen Firmen hergestellt, welche verschiedene Kakaosorten aus unterschiedlichen Regionen einfach zusammenmischen.
Dies führt dazu, dass mehr und mehr Schokoladen praktisch gleich schmecken. Choba Choba kämpft gegen diese Geschmacksstandardisierung an. Im Alto Huayabamba Tal gibt es dutzende verschiedene Kakaosorten – jede einzelne mit ihrem einzigartigen Aromenprofil: Jasmin, Vanille, Kokosnuss, Trockenfrüchte, Zitrusfrüchte, Kaffee…

Bei der Produktion von erstklassiger Schokolade müssen diese Eigenschaften unbedingt beachtet werden. Deswegen arbeitet Choba Choba mit dem besten Schweizer Chocolatier zusammen, der den Kakao unter Beachtung der Besonderheiten jeder Sorte in kleinen Chargen in feine Schokoladenkreationen verwandelt.
Damit spiegeln sich die einzigartigen Aromen unserer Kakaos in jeder unserer Kreation wieder. Das Alto Huayabamba Tal liegt im Herzen des oberen Amazonasbeckens, dem eigentlichen Geburtsort des Kakaos.
Mit seinem reichen Ökosystem ist es Teil der UNESCO Biosphäre «Gran Pajatén» und ist das zu Hause für zahlreiche exotische Tier- und Pflanzenarten,
nter ihnen auch viele einzigartige Kakaosorten. Choba Choba Schokolade wird nicht einfach aus «peruanischem Kakao» hergestellt,
sondern aus den besten Sorten der beiden Gemeinden Pucallpillo und Santa Rosa.

Choba Choba kommen aus Bern, Schweiz
EN: Today more than 75% of the chocolate couvertures are produced by only 3 multinational companies, blending different cacao varieties from various origins.
The result is that more and more chocolates just taste the same. Choba Choba was created to fight against this standardization of flavor. n the Alto Huayabamba Valley alone,we can count dozens of different cacao varieties, each with its own flavor profile: jasmine, vanilla, coconut, dried fruits, citrus, coffee…
Because of its unique aromas every variety should be considered as individual when a chocolate is crafted out of it. Choba Choba therefore decided to partner with the best Swiss chocolatier
who transforms the cacao in small batches according to its specific profile in order to fully reveal the amazing flavors of Alto Huayabamba's exceptional cacao and to bring chocolate lovers many different aromatic experiences.
The Alto Huayabamba Valley lies in the heart of the upper Amazon, the birthplace of cacao itself.
Its rich ecosystem is part of UNESCO's Biosphere Reserve "Gran Pajatén" and home to many endemic species as well as unique cacao varieties.
Choba Choba chocolates are not simply made with "Peruvian cacao", but with the best varieties grown in agroforestry by the two communities Pucallpillo and Santa Rosa
on their abundant land. Choba Choba are based in Bern Switzerland.