Brooks England Camden Tote 20L Black
SKU
BB002.CAMDEN.TOTE.18L_Black

The Camden Tote Bag has been designed to complement the Hoxton Wire Basket as it fits neatly inside. Made from water resistant cotton fabric with leather handles so it is both hard wearing and stylish. Its surprisingly capacious cubic interior allows it to accommodate bulkier items as well as everything you might need for a day's relaxed riding. VOLUME: 20 Lt WIDTH: 19cm HEIGTH: 36cm DEPTH: 30cm WEIGHT: 540gr WAXED COTTON CANVAS VEGETABLE TAN HARD LEATHER DETAILS WATER RESISTANT MADE IN ITALY Sponge clean with warm water.
Brand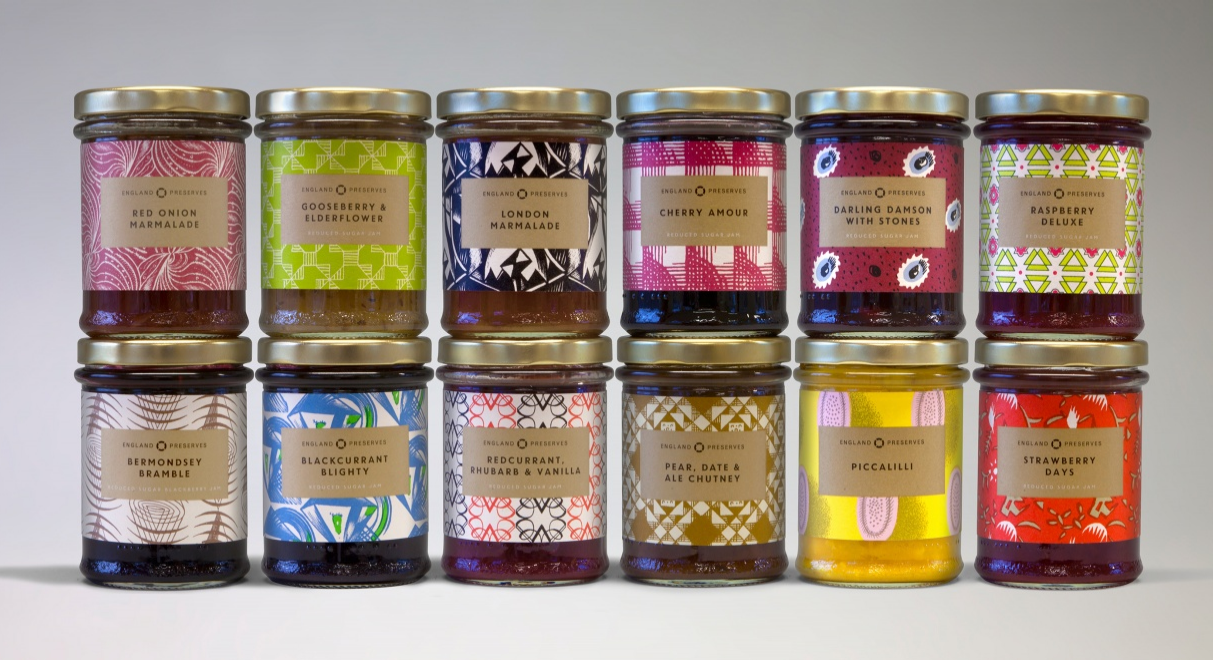 England Preserves
EN: Just a single spoonful of our strawberry days jam can set us on a dreamy reverie through the berry-rich fields and fragrance-filled kitchens of our past.
England Preserves make all their preserves with the traditional domestic kitchen in mind, cooking locally-sourced fruit gently by hand to retain its flavour and colour for brighter, bolder jams.
Since they began the business in 2001, the artisan jams have found their way from our local farmers' market to premium retailer shelves to gourmet restaurant menus.
England Preserves still make all the jams by hand in bermondsey, lovingly crafting the perfect collection of conserves for both scones and croissants, and cheesboards and curries.
England Preserves bring artisan, low sugar, high fruit content preserves to the market place.
The pioneering approach of combined focus on design and innovation is pushing the preserves market forwards, and helping prevent the sweet speads market from stagnating.
"Sunday morning, a melow jazz record playing, freshly baked bread, salted butter and the lovely englandpreserves on the still slightly warm bread … what else can you wish for ? " sarah buyer