Brooklyn Brew Shop Afternoon Wheat Beer Making Mix Refill
SKU
GMAFW.MIX.AFTERNOON.WHEAT
*This product is a refill for the "Beer Making Kit"
or for brewing beer if you already have all the equipment to hand*
*Dieses Produkt dient als Nachfüllpackung zum "Beer Making Kit" oder zum Bierbrauen,
wenn entsprechendes Equipment bereits vorhanden ist*
Light-bodied and easy-drinking for all-day sipping,
Afternoon Wheat is packed with a refreshingly floral hop aroma.
It's a perfect wheat beer for brewing and sharing with friends all day long.
Included in the Afternoon Wheat Beer Making Mix:
-Afternoon Wheat 1 Gallon, All-Grain Mix
-Hops
-Beer Making Yeast
Needed but not included:
-Sanitizer

Leicht im Körper und leicht zu trinken, um den ganzen Tag daran zu nippen,
ist Afternoon Wheat vollgepackt mit einem erfrischend blumigen Hopfenaroma.
Es ist ein perfektes Weizenbier zum Brauen und zum Teilen mit Freunden den ganzen Tag über.
Im Weizenbier-Mix für den Nachmittag enthalten:
-Weizen 1 Gallone, Vollkornmischung
-Hopfen
-Hefe für Bier
Benötigt, aber nicht inbegriffen:
-Sanitizer
Brand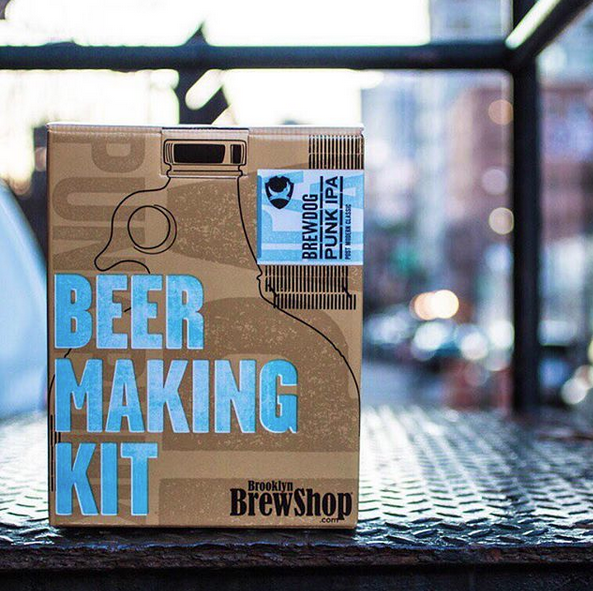 Brooklyn Brew Shop
Der Brooklyn Brew Shop macht das Bierbrauen für zuhause sehr einfach. Ein Set enthält alle nötigen Zutaten und Behälter, braucht es nur noch ein wenig Geduld und schon steht das selbstgemachte Bier abgefüllt und mit eigenen Etiketten im Kühlschrank. Was darf's den bitte sein? Ein IPA, BLACK IPA, GREEN TEA PALE ALE, AFTERNOON WHEAT, BRUXELLE BLONDE oder am Ende dann doch lieber ein STOUT oder gar eine SOUR SESSION? Optimal als Geschenk oder als ultimative Bierzelebration.
EN: The Brooklyn Brew Shop makes brewing beer at home very easy. One set contains all the necessary ingredients and containers, it just takes a little patience and the homemade beer will soon be stored in the fridge all bottled and labeled by yourself. What will it be for you? An IPA, BLACK IPA, GREEN TEA PALE ALE, AFTERNOON WHEAT, BRUXELLE BLONDE or in the end a STOUT or even a SOUR SESSION? Ideal as a gift or as the ultimate beer celebration.