Bosabo Flexi Wooden Sole - Medium Heeled Sandals Black
SKU
369.109BR.053.HIGH.FLEXI.HEEL_Black
CHF 135.00
Normalpreis
CHF 189.90
---
Sustainable
Made in Europe
Fair
Small Producer
All BOSABO shoes are handmade in our ateliers in in Brittany, France.

Composition:

Cow leather upper with vegetal tanning (perfect for allergic skin because without chromium) and colored by color impregnation water based and without solvent.
Anatomical and flexi sole in poplar wood.


Brand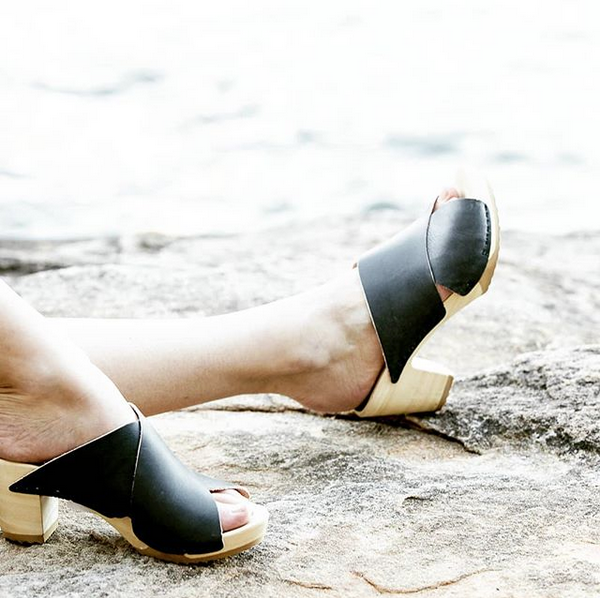 Bosabo
Natürlichkeit kombiniert mit Ethik. Das ist unser Leitmotiv sowohl bei der Wahl der verwendeten Materialien als auch bei unseren Fertigungskonzepten, bei denen Respekt und Vertrauen mit Autonomie und Verantwortlichkeit übereinstimmen. Seit über einem Jahrhundert arbeiten wir leidenschaftlich gerne mit edlen und natürlichen Materialien. Der Respekt vor der Umwelt ist daher ein Schlüsselwert, der unsere Überlegungen zu unserer Rolle als lokale Wirtschaftsakteure beleuchtet. Deshalb achten wir besonders auf die ökologische Ausrichtung unserer gesamten Produktionskette.
EN: Naturalness combined with ethics. This is our philosophy, both when selecting the materials we use as well as for our manufacturing concepts, where respect and trust go hand in hand with autonomy and responsibility. For over a century, we have passionately worked with finest natural materials. Respect for the environment is therefore a key value that reflects on our role as local economical agents. This is why we particularly focus on the ecological aspects of our entire chain of production.