Asics JAPAN S™ Black/White Sneakers Mens
SKU
1191A.328.JAPAN.S_Weiss
UK8.5 = EU42
UK9 = EU42.5
UK9.5 = EU43.5
UK10 = EU44
UK10.5 = EU44.5
UK11 = EU45
UK11.5 = EU46
The JAPAN S™ shoes take their cues from ASICS' design throwback to 1981.
This low-top silhouette features a field sports-inspired toe box and retro color lines,
that carry the mind and body to new heights.
The latest version of this shoe features a lightweight design and modified cupsole, as well as comfort.
The traditional style is combined with nostalgic trademarks,
such as the ASICS stripes on the quarter inserts and the ASICS print on the heel.
This shoe was worn by basketball players in the 1980's
on the hard court in the 1980s and is a new edition of the legendary
predecessor with modern aspects.
***
Die JAPAN S™ Schuhe orientieren sich an ASICS Design-Rückblick in das Jahr 1981.
Diese Low-Top-Silhouette besticht durch einen vom Feldsport inspirierten Zehenbereich und Retro-Farblinien,
die Geist und Körper zu neuen Höchstleistungen tragen.
Die neuste Version dieses Schuhs zeichnet sich durch ein leichtes Design und eine modifizierte Cupsohle sowie den Tragekomfort aus.
Der traditionelle Stil wird mit nostalgischen Markenzeichen kombiniert,
wie den ASICS-Streifen an den Vierteleinsätzen und dem ASICS-Aufdruck an der Ferse.
Dieser Schuh wurde von Basketballspielern in den 1980er-Jahren
auf dem Hartplatz getragen und ist eine Neuauflage des legendären
Vorgängers mit modernen Aspekten.
Brand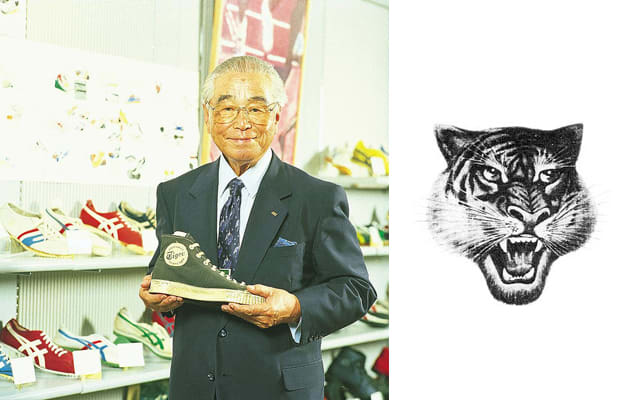 Asics
Der Name Asics ist eine Abkürzung und leitet sich von der lateinischen Redewendung «Anima Sana In Corpore Sano» (Ein gesunder Geist in einem gesunden Körper) ab. Getreu der Asics-Gründungsphilosophie zielt jede Innovation, jedes Konzept und jede Idee des Brands darauf ab, das beste Produkt für den Kunden zu erschaffen.
EN: In 1949, Mr. Kihachiro Onitsuka began his athletic footwear company (Onitsuka Co., Ltd.) by manufacturing basketball shoes out of his living room in Kobe, Japan. He chose the name ASICS for his company in 1977, based on a famous Latin phrase "Anima Sana In Corpore Sano", which when translated expresses the ancient ideal of "A Sound Mind in a Sound Body." Taking the acronym of this phrase, ASICS was founded on the belief that the best way to create a healthy and happy lifestyle is to promote total health and fitness.