Armed Angels KAALEY Bluse Weiss
SKU
30004075.KAALEY_Weiss
---
Vegan
Made in Europe
Sustainable
Fair
Organic
100% Cotton (organic)
-100% Baumwolle (Bio)
Closure type: button bar
Collar: shirt collar
Length: back: 62.0cm
Material additive: Corozo Buttons
Neckline: round neck
Optics: uni
Type: Solid
Sleeve: Short sleeve

Made in Izmir, Türkei
by Mergü Tekstil Konf. San. Tic. LTD.
PETA approved vegan
This product does not contain any animal components and
is certified with the logo of the animal rights organization PETA
to make vegan shopping easier.
***
Verschlussart: Knopfleiste
Kragen: Hemdkragen
Länge: Rücken: 62.0cm
Material-Zusatz: Corozo Knöpfe
Ausschnitt: runder Hals
Optik: uni
Typ: Solide
Ärmel: Kurzarm

Hergestellt in Izmir, Türkei
von Mergü Tekstil Konf. San. Tic. LTD.
PETA-geprüft vegan
Dieses Produkt enthält keine tierischen Bestandteile und
ist mit dem Logo der Tierrechtsorganisation PETA
zertifiziert, um den veganen Einkauf zu erleichtern.
Brand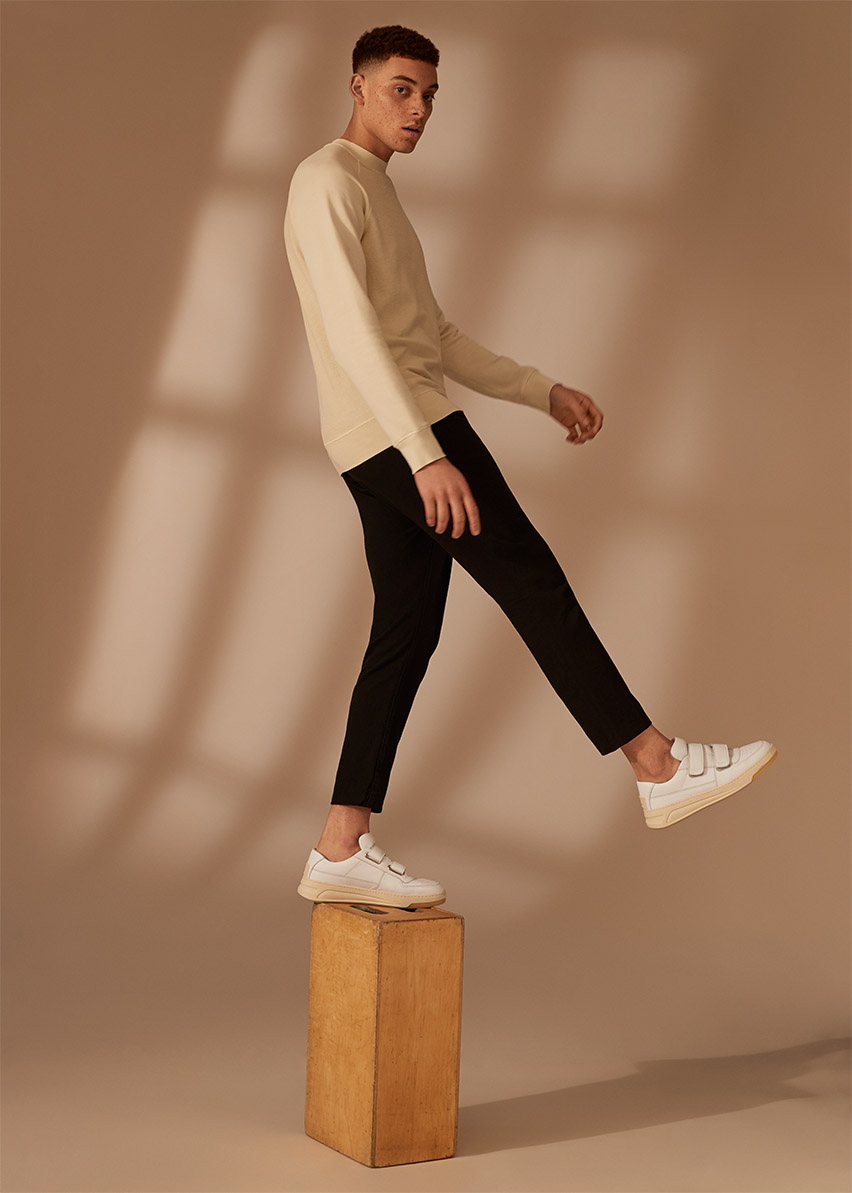 Armed Angels
Zeitloses Design statt Fast-Fashion, nachhaltige Materialien statt billiger Massenware und faire Produktion statt Lohnsklaverei sind die Eckpfeiler der Philosophie von Armed Angels, einem Label aus Köln, das zeigt, dass die Schlagworte «fair und bio» durchaus mit «schön und modern» in einem Kontext stehen können. Armed Angels setzt nicht nur auf nachhaltige Materialien, sondern auch auf faire Arbeitsbedingungen und Bezahlung seiner Mitarbeiterinnen und Mitarbeitern – egal ob Büroangestellter in Deutschland, Baumwollbauer in Indien oder Näherin in der Türkei. Hohe Qualität anstatt billiger Massenware ist die Prämisse.