An earthy middle-eastern mix, blended from roasted,
stone-ground wheat and toasted sesame seeds.
Delicious sprinkled onto eggs, yoghurt, salads and fish,
or devoured as an addictive dip for chunks of olive oil-soaked bread.
Ingredients:
Roasted wholemeal wheat, Sesame seeds - Sumac - Coriander - Cumin - Caraway - Wild thyme - Salt
***
Eine erdige, mittelöstliche Mischung aus geröstetem,
steingemahlenem Weizen und gerösteten Sesamsamen.
Köstlich über Eier, Joghurt, Salate und Fisch gestreut,
oder als süchtig machender Dip für in Olivenöl getränkte Brotstücke verzehrt.
Zutaten:
Gerösteter Vollkornweizen, Sesamsamen - Sumach - Koriander - Kreuzkümmel - Kümmel - Wilder Thymian - Salz
Brand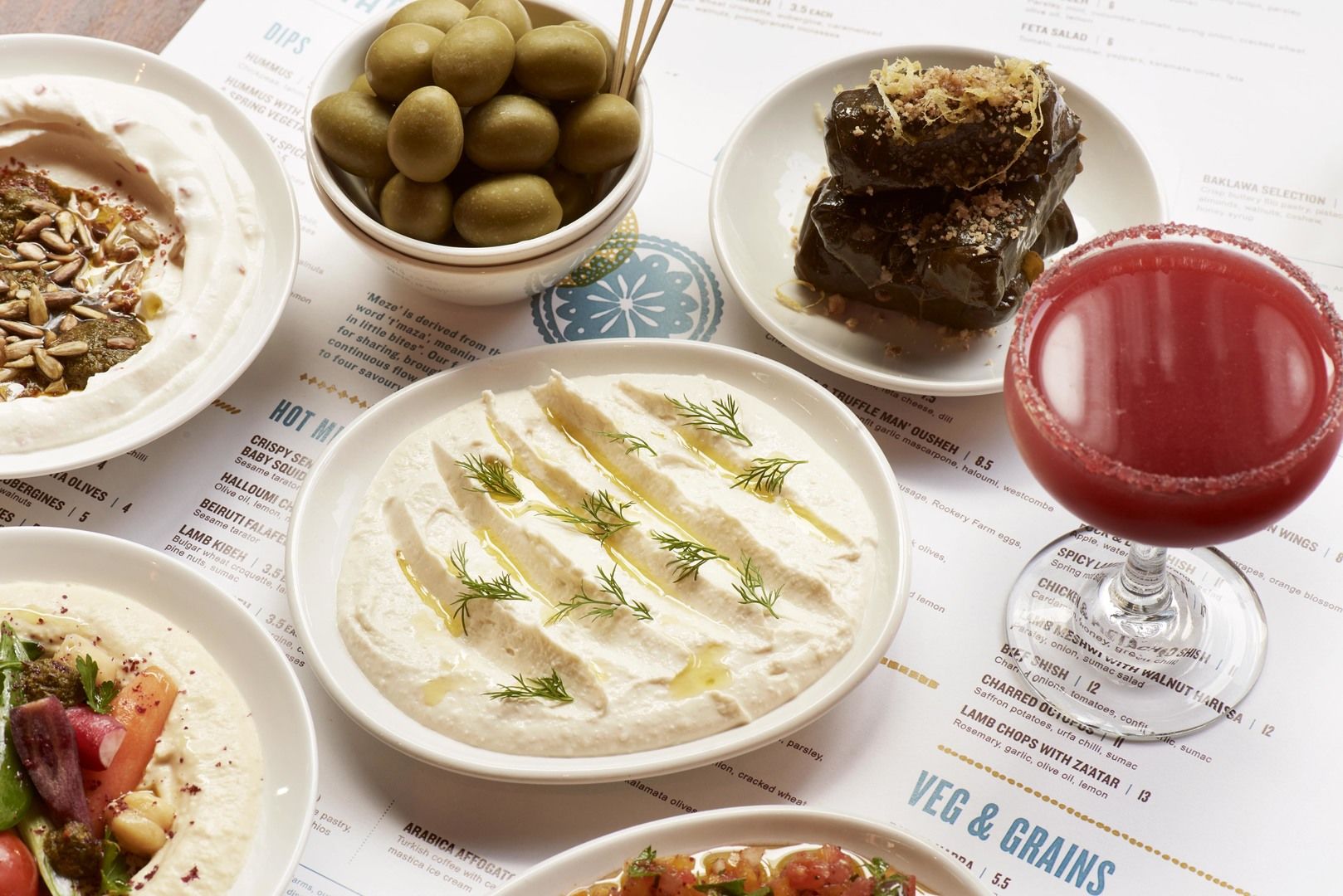 Arabica Food and Spice
«A range of foods and spices inspired by the sun rise nations of the Levant.»

Aus dem Herzen von Londons Borough Market kommt Arabica Food and Spice.
Was als Projekt von zwei Reisenden und deren Liebe zu der Levante begann, ist heute eine Arabische Bar mit einer Reihe eigener Gewürze und Konserven.
Als Levante (von mittelfranzösisch levant für Sonnenaufgang, steht allegorisch für den Osten und das Morgenland) bezeichnet man im weiteren Sinne die Länder am östlichen Mittelmeer, folglich alle Länder, die östlich von Italien liegen, besonders die griechische Halbinsel und die griechischen Inseln in der Ägäis, die mediterranen Küstengebiete der Türkei, Zypern, den Libanon, Palästina, das historische Syrien und Ägypten. Im Arabischen wird die Region als
«Asch-Scham» (الشام / aš-Šām) bezeichnet, was übersetzt die Sonne bedeutet.

Orangenblütenwasser, Tahini, Za'tar, Dukka, Libanesisches 7-Spice Gewürz, Steak Rub und vieles mehr ist also nun auch bei Kitchener erhältlich.
Unser absoluter Favorit ist der wilde Sumac, auch bekannt «Lemons from God». Dieses Zitronengewürz wird von den Beeren des wilden Sumacbusches geerntet. Zu Lamm, gegrilltem Fisch oder mit Olivenöl über gegrillten Gemüse
- lecker!
"Arabica food and spice haben ich auf dem wunderbaren Borough Market in London entdeckt. Den Markt und das Arabica food and spice Restaurant besuchen ich immer wieder. Ohne den wilden sumac und das Dukka möchten ich nicht mehr kochen !" sarah einkäuferin
From the heart of London's Borough Market comes Arabica Food and Spice.
What began as a project of two travelers and their love of the Levant, is today an Arab bar with a range of their own spices and preserves.
As Levant (from Middle French levant for sunrise, allegorical for the East and the East) is referred to in a broader sense, the countries on the eastern Mediterranean, hence all the countries that are east of Italy, especially the Greek peninsula and the Greek islands in the Aegean Sea , the Mediterranean coastal areas of Turkey, Cyprus, Lebanon, Palestine, historical Syria and Egypt. In Arabic, the region is called : Ash-shame" (الشام / aš-Šām) which means the sun.

Orange blossom water, Tahini, Za'tar, Dukka, Lebanese 7-Spice spice, Steak Rub and much more is now available at Kitchener.

Our absolute favorite is the wild Sumac, also known as "Lemons from God". This lemon spice is harvested from the berries of wild Sumac bush. To lamb, grilled fish or with olive oil over grilled vegetables - delicious!