24Bottles Lunch Box Brushed Steel
SKU
1427137.LUNCHBOX.750.STEEL_Silber
---
Plastic free
Sustainable
Small Producer
The 24Bottles Lunch Box is 100% leakproof and its compartments system preserves
the taste of your meal to make your break feel like an everyday pleasure.
It is designed to carry everything you need in less space, making your life easier.
The Brushed Steel Finish gives an ageless aesthetic,
with subtle light reflections for an elegant touch.
It is extremely resistant and dishwasher safe.
Weighs only 650 g
Dimensions 21.3 x 16.1 x 6.3 cm
18/8 Stainless steel outer Shield
BPA free, Polypropylene Food Tray
BPA free, Tritan Dressing Jar
Leakproof silicone seal
Double safety system
Cutlery Set not included
***
Die 24Bottles Lunch Box ist 100% auslaufsicher und ihr Fächersystem bewahrt den
bewahrt den Geschmack Ihrer Mahlzeit und macht Ihre Pause zu einem täglichen Vergnügen.
Sie ist so konzipiert, dass Sie alles, was Sie brauchen, auf kleinstem Raum
unterbringen können, was Ihr Leben einfacher macht.
Die Oberfläche aus gebürstetem Stahl verleiht ihr eine zeitlose Ästhetik,
mit subtilen Lichtreflexen für einen eleganten Touch.
Sie ist extrem widerstandsfähig und spülmaschinenfest.
Wiegt nur 650 g
Masse: 21,3 x 16,1 x 6,3 cm
Außenhülle aus 18/8-Edelstahl
BPA-frei, Polypropylen-Tablett
BPA-frei, Tritan-Dressing-Behälter
Auslaufsichere Silikondichtung
Doppeltes Sicherheitssystem
Besteckset nicht enthalten
Brand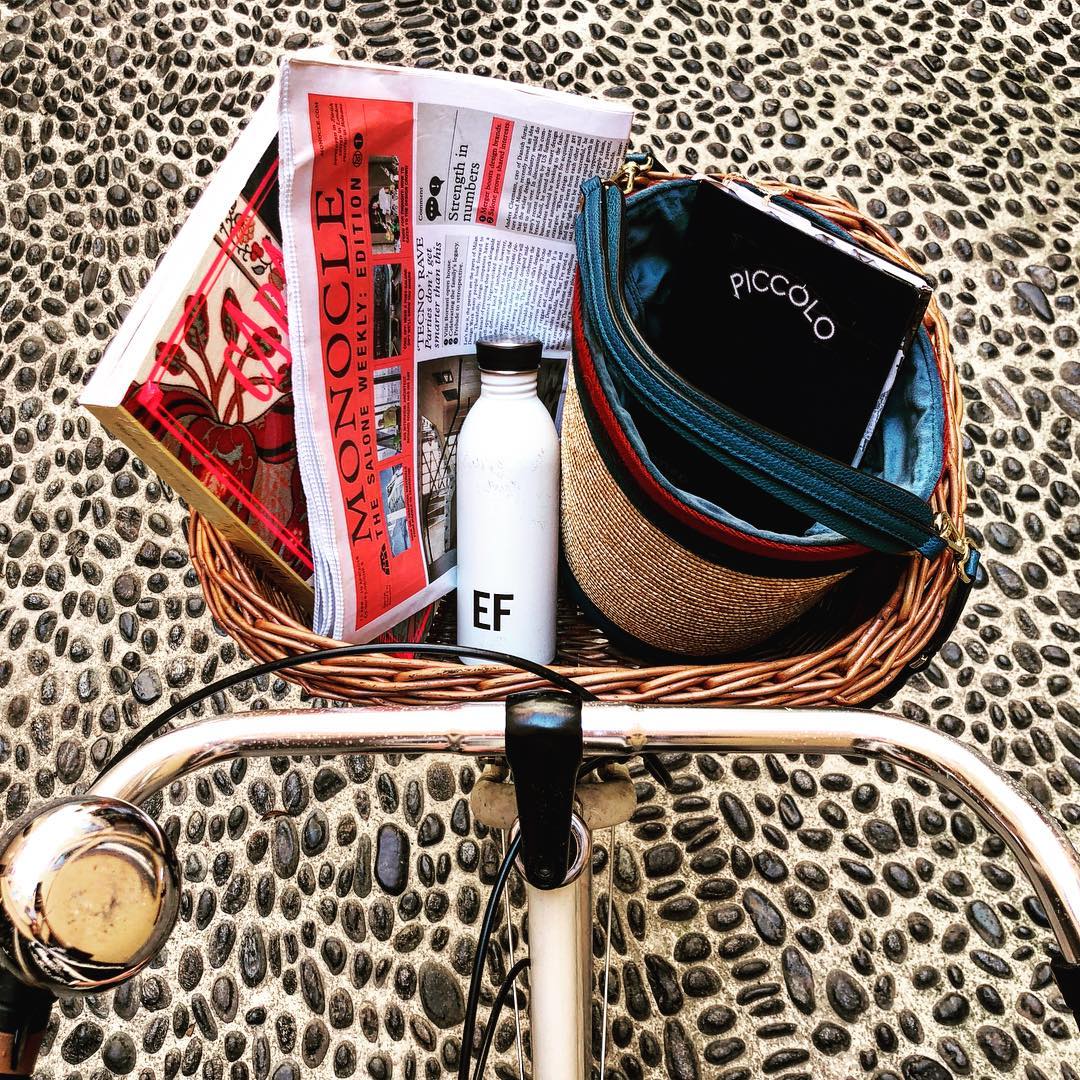 24 Bottles
Den CO2 Austoss so niedrig wie möglich halten, den jedes Gehen fängt mit einem Schritt an. 24Bottles ist ein Schritt zu diesem Ziel, denn die 2013 gegründete italienische Designmarke hat sich zum Ziel gesetzt, den Planeten von Einweg-Plastikflaschen zu entlasten. Ihr Sortiment bietet eine große Auswahl an sorgfältig gestalteten, hochwertigen, leicht zu tragenden, nachhaltigen Edelstahlflaschen für die tägliche Flüssigkeitszufuhr. Einfach oder doch lieber farbig verspielt und wenn's gar nicht passt mit eigenem Design.
EN: 24Bottles is the Italian design brand born in 2013 with the mission of unburdening the planet from disposable plastic bottles, providing a wide range of carefully designed, high-quality, easy-to-carry, sustainable stainless steel bottles for daily hydration on the go. We believe that good design can change things for the better and can help people improve their health and quality of life as well as their look, in an environmentally friendly way. Our focus is to combine form and function in order to offer uniquely lightweight collections of bottles, bags and accessories, so as to foster a more sustainable and comfortable lifestyle, while keeping personal style in check. As a company we strive everyday to reduce our impact on the environment.