Clima Bottle Little Buds 330ml
SKU
757753.CLIMA.330.LITTLE.BUDS_Multicolor
Labels
Sustainable
Plastic Free
Small producer

And now for something sweet and cheery: meet the Little Buds!
The new tactile finish of the Silk Collection is a pleasure to touch as much as a treat for your eyes.
Clima Bottle keeps your drinks cold for 24 hours and hot for 12. Sweat-free and perfect size for your comfortable daily hydration.

Features
Haptic finish
Handmade graphic pattern
18/8 food grade stainless steel
Keeps liquids hot up to 12 hours and frosty up to 24
100% BPA free, phthalates free, toxins free
Suitable for acidic and carbonated drinks
Does not retain or impart any flavour
Does not condensate
Stainless steel lid with leak proof silicone seal
Wide mouth for ice filling and easy cleaning
Plane boarding allowance
Hand wash recommended

Specs
CLIMA BOTTLE 330 ml: diameter: 7,3 cm height: 15 cm weight: 202 g
Und jetzt zu etwas Süßem und Fröhlichem: Treffen Sie die Little Buds!
Das neue taktile Finish der Silk Collection ist ein Genuss zum Anfassen und gleichzeitig ein Genuss für Ihre Augen.
Clima Bottle hält Ihre Getränke 24 Stunden lang kalt und 12 Stunden lang warm. Schweißfrei und in perfekter Größe für Ihre tägliche Feuchtigkeitsversorgung.
Merkmale
Haptisches Finish
Handgefertigtes grafisches Muster
18/8 lebensmittelechter Edelstahl
Hält Flüssigkeiten bis zu 12 Stunden heiß und bis zu 24 Stunden frostig.
100% BPA-frei, Phthalate frei, Toxine frei
Geeignet für saure und kohlensäurehaltige Getränke
Behält oder verleiht keinen Geschmack.
Kondensiert nicht
Edelstahldeckel mit auslaufsicherer Silikondichtung
Weite Öffnung für Eisfüllung und einfache Reinigung
Flugzeug-Bordzuschuss
Handwäsche empfohlen
Spezifikationen
CLIMA-Flasche 330 ml: Durchmesser: 7,3 cm Höhe: 15 cm Gewicht: 202 g
Brand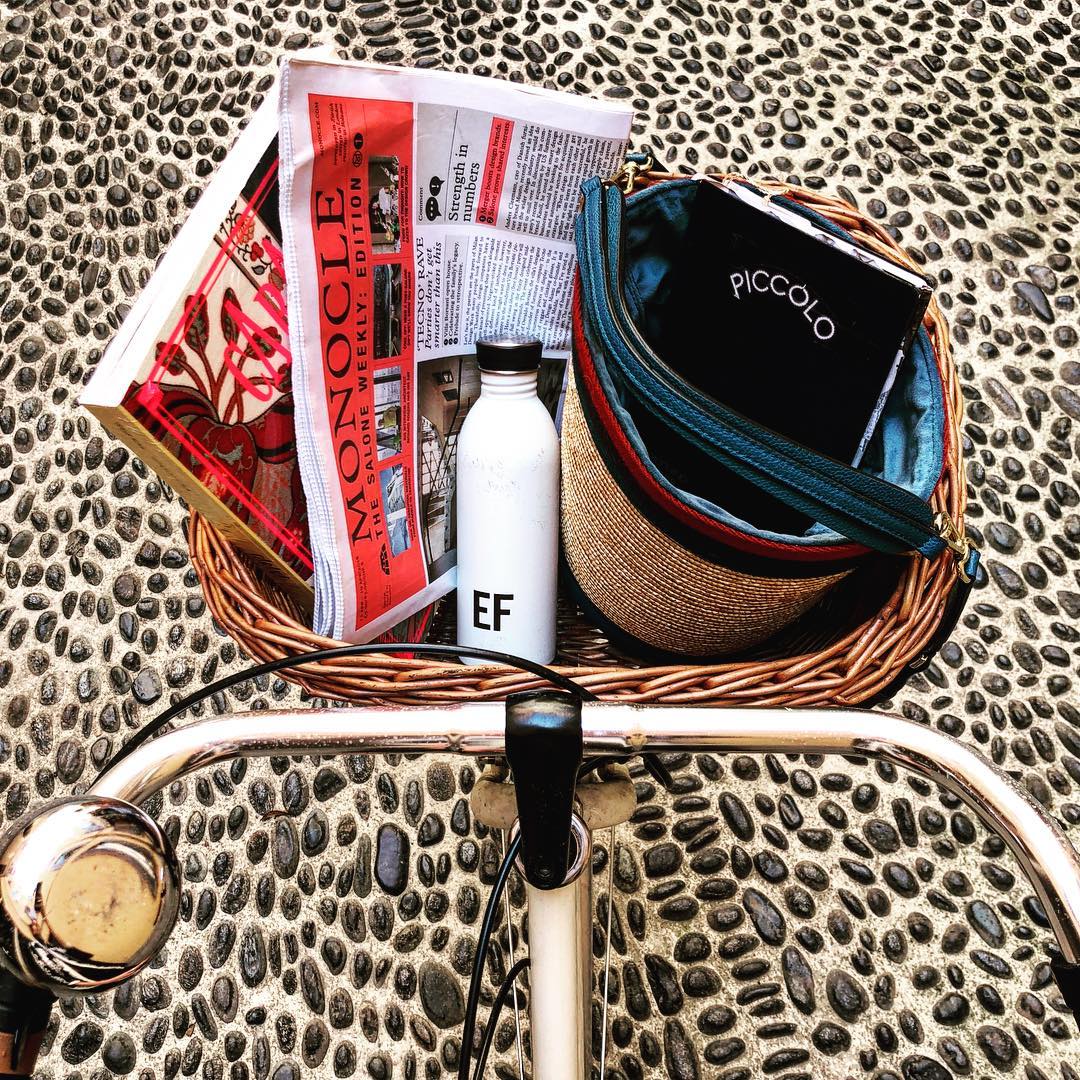 24 Bottles
Den CO2 Austoss so niedrig wie möglich halten, den jedes Gehen fängt mit einem Schritt an. 24Bottles ist ein Schritt zu diesem Ziel, denn die 2013 gegründete italienische Designmarke hat sich zum Ziel gesetzt, den Planeten von Einweg-Plastikflaschen zu entlasten. Ihr Sortiment bietet eine große Auswahl an sorgfältig gestalteten, hochwertigen, leicht zu tragenden, nachhaltigen Edelstahlflaschen für die tägliche Flüssigkeitszufuhr. Einfach oder doch lieber farbig verspielt und wenn's gar nicht passt mit eigenem Design.
EN: 24Bottles is the Italian design brand born in 2013 with the mission of unburdening the planet from disposable plastic bottles, providing a wide range of carefully designed, high-quality, easy-to-carry, sustainable stainless steel bottles for daily hydration on the go. We believe that good design can change things for the better and can help people improve their health and quality of life as well as their look, in an environmentally friendly way. Our focus is to combine form and function in order to offer uniquely lightweight collections of bottles, bags and accessories, so as to foster a more sustainable and comfortable lifestyle, while keeping personal style in check. As a company we strive everyday to reduce our impact on the environment.