Clima Bottle Reverie 500ml
SKU
848101.CLIMA.500ML.REVERIE
Labels
Sustainable
Plastic Free
Small producer

When your mind wanders through dream-like atmospheres, flowers slip into illusion and a piano is playing in the background of your mirage, you know you're in Reverie.
The Smooth Finish adds a delicate touch to the surface and the matte feel intensifies the pleasant tactile sense.
Clima Bottle keeps your drinks cold for 24 hours and hot for 12. Sweat-free and perfect size for your comfortable daily hydration.
Capacity: 500 ml

Wenn dein Geist durch traumähnliche Atmosphären wandert, Blumen in Illusionen gleiten und ein Klavier im Hintergrund deiner Fata Morgana spielt, weißt du, dass du in der Träumerei bist.
Das Smooth Finish verleiht der Oberfläche einen zarten Touch und die matte Haptik verstärkt das angenehme Tastsinn.
Clima Bottle hält Ihre Getränke 24 Stunden lang kalt und 12 Stunden lang warm. Schweißfrei und in perfekter Größe für Ihre tägliche Feuchtigkeitsversorgung.
Fassungsvermögen: 500 ml
Brand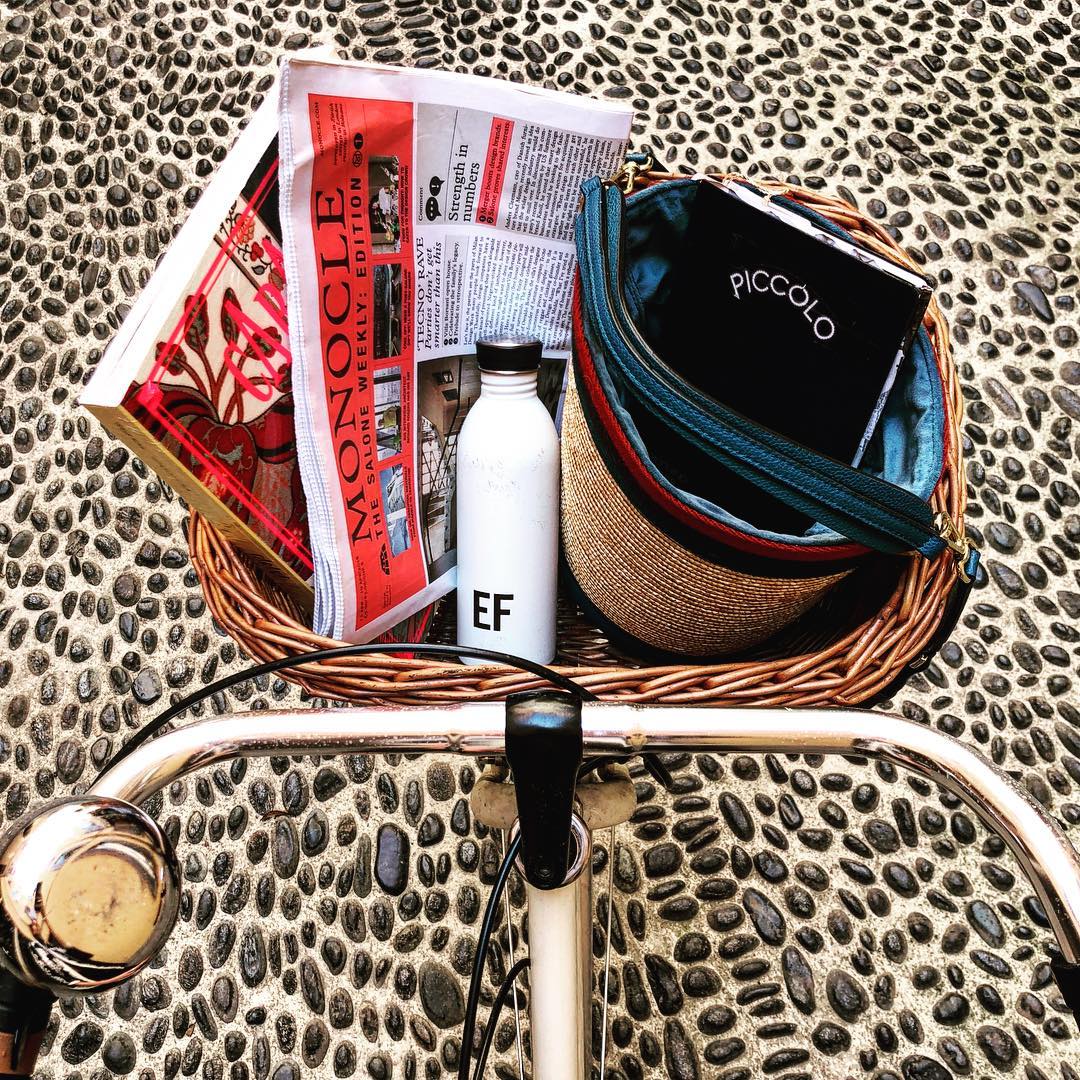 24 Bottles
Den CO2 Austoss so niedrig wie möglich halten, den jedes Gehen fängt mit einem Schritt an. 24Bottles ist ein Schritt zu diesem Ziel, denn die 2013 gegründete italienische Designmarke hat sich zum Ziel gesetzt, den Planeten von Einweg-Plastikflaschen zu entlasten. Ihr Sortiment bietet eine große Auswahl an sorgfältig gestalteten, hochwertigen, leicht zu tragenden, nachhaltigen Edelstahlflaschen für die tägliche Flüssigkeitszufuhr. Einfach oder doch lieber farbig verspielt und wenn's gar nicht passt mit eigenem Design.
EN: 24Bottles is the Italian design brand born in 2013 with the mission of unburdening the planet from disposable plastic bottles, providing a wide range of carefully designed, high-quality, easy-to-carry, sustainable stainless steel bottles for daily hydration on the go. We believe that good design can change things for the better and can help people improve their health and quality of life as well as their look, in an environmentally friendly way. Our focus is to combine form and function in order to offer uniquely lightweight collections of bottles, bags and accessories, so as to foster a more sustainable and comfortable lifestyle, while keeping personal style in check. As a company we strive everyday to reduce our impact on the environment.